People and Property: Real Estate and Construction News Rundown
Third Milford Vacant Spaces Tour set … and more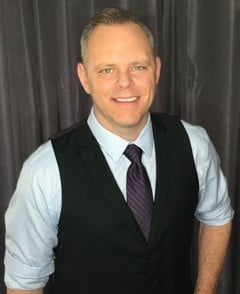 A forum for New England retailers, "Change or Close, No More Choices," will be held Tuesday, April 19, with the goal of looking helping retailers make the shift from expiring methodologies to effective, technology-driven approaches that help them stay relevant to the consumer in our changing economy.
The event will be held from 8:30 a.m. to 3 p.m. at the DoubleTree by Hilton-Westborough, Mass.
Organizers said the forum "will reinforce that retailers must respond to consumers' changing needs through the evolution of the primary revenue-generating selling channel – the brick-and-mortar store.
Keynoter is retail technology and operations consultant Jim Dion, CEO of Retail Pro International.
The event is presented by Retail Pro International and J.D. Associates.
The third annual Milford Vacant Spaces Tour will be held form 9 a.m. to noon on Saturday, March 26.
Organized by the Milford Improvement Team, the event will showcase available commercial spaces in the towns of Milford and Wilton. Properties on the tour will include retail, office and industrial space.
The Vacant Spaces Tour starts at 9 a.m. at the Milford Police Department's training room, located at 19 Garden St. in Milford.
For information, visit milfordimprovementteam.org or email Wendy Hunt at director@milfordimprovementteam.org.
SAK Environmental, North Andover, Mass., has added three members to its staff: geologist James Matz, senior project manager; Pendra Bell, business manager; and Chhavan "Van" Nuon, civil engineer.
The National Real Estate Stagers Association has officially launched a New Hampshire chapter. Membership is open to home stagers, decorators, redesigners and organizers from New Hampshire, Maine and Vermont.
The next meeting will be held from 9 to 11 a.m. Tuesday, April 12,. at Keller Williams Coastal Realty, 750 Lafayette Rd. Suite 201, Portsmouth.
For more information, Robin Webster at 603-515-1512 or Amy at 603-493-2918.
Coldwell Banker Residential Brokerage in New England has announced that the company's Portsmouth office will be relocating to new space at Two International Drive, Suite 205, in Portsmouth.
The public is invited to tour the new office at a grand opening reception from 4 to 6 p.m., Thursday, May 19.
Currier & Associates, Amesbury, Mass., has announced the addition of designer Jillian White to its design team. In addition, the firm has named Jennifer Stevens its administrative assistant.