People and Property: Real Estate and Construction News Rundown
Palmer and Sicard awarded UNH job, two state liquor stores under construction … and more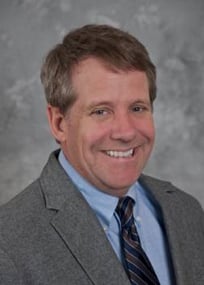 The Belknap Point Motel on Lake Winnipesaukee in Gilford has been sold by Harry and Elaine Blinn. The property includes 16 motel units, owner's accommodations and 200 feet of shorefront.
Travis P. Cole and Franco DiRienzo, agents with RE/MAX Bayside's Laconia office, negotiated the transaction.
Jewett Construction, Raymond, has been selected by the Herb Chambers Companies for a renovation of its Bentley Boston auto dealership located adjacent to its Maserati, Rolls Royce and Lamborghini brands in Wayland, Mass.
The 4,500-square-foot renovation is designed by Regent Associates Inc.
Exeter-based Palmer and Sicard has been awarded a $4.1 million contract for renovation work at the University of New Hampshire's Hamilton Smith Hall. The renovation, slated to begin mid-March, includes an addition three times the size of the original building and renovations to the existing building. Palmer and Sicard will be handling the plumbing and HVAC work. Skanska USA is the construction manager.
The firm also has been awarded the contract to perform the renovation work at the Somersworth High School Career Tech Education building. The contract is for HVAC and plumbing under the direction of North Branch Construction.
Construction of two 15,000-square-foot NH Liquor & Wine Outlets is currently underway in Southgate Plaza on Lafayette Road in Seabrook and on Nashua Road in Londonderry.
The new Londonderry store will be located across the parking lot from the existing 4,000-square-foot location in the Market Basket Plaza at 34 Nashua Rd. The existing 6,000-square-foot Seabrook store at 808 Lafayette Rd. will be relocated two miles away to a location in Seabrook Southgate Plaza at 38 Lafayette Rd.
The NH Liquor Commission is also relocating existing Bristol store on Lake Street to a new location on Route 104 in New Hampton, and work is underway on a new 9,000-square-foot store in the new Riverside Landing development on Ridge View Lane in Plymouth.