People and Property: Real Estate and Construction News Rundown
Concord Housing buys multi-use property, Trefry promoted at VHB … and more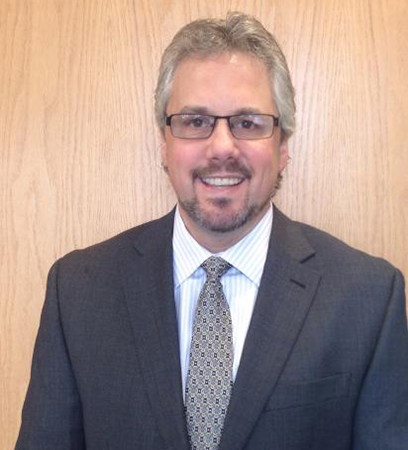 Concord Housing + Redevelopment (CHR) has purchased the property located at 84 S. State St. in Concord – a building that contains four residential units and a 1,000-square-foot commercial/retail space – with plans to begin renovations to elevate the property into desirable market-rate housing and commercial space.
Currently, two of the building's residential units are occupied. The residents, however, will not be moved during construction. Plans for the two empty units include combining them into a 1,000 square foot, two-bedroom apartment. This renovation eliminates one of the efficiency apartments, making it a larger, more attractive place to live, said John Hoyt, executive director. tact Wendy Keeler at Fairway Real Estate is handling the property for CHR.
Michael Krzeminski of Bedford-based TFMoran Inc. has recently received his license as a professional landscape architect.
Raymond-based Jewett Construction Co. has added John Messer to its project management team.
Four Seasons Sotheby's International Realty has acquired West Dover, Vt.-based Palmiter Realty Group. Palmiter will be merging with the existing Four Seasons Sotheby's International Realty Mount Snow office in Vermont to form the largest single office in the region. Arlene Palmiter, PRG managing broker, and Adam Palmiter, current PRG top producer, as well as the rest of their team will remain with the office and continue to service their clients and customers in the years to come.
Ed Settino of Wolfeboro, a senior broker associate of New Hampshire Business Sales, Pembroke, has been named the firm's Broker of the Year for 2015. This is the fourth year in a row that Settino has earned the honor as the company's top performer.
Sherrie Trefry has been promoted to director of energy and environmental services at VHB's Bedford office. Previously the firm's director of energy services, she will now also lead VHB's environmental team.
Coldwell Banker Linwood Real Estate has announced that Carleen Quinn and Herbie Bartlett have joined the company's Franconia office. Quinn has been a Realtor in the North Country since 2006, and Bartlett began her real estate career in 2000 as a sales associate and then continued to a broker associate.
Providence, R.I.-based Lincoln Appraisal & Settlement Services has been chosen by Land Home Financial Services Inc. as an appraisal management company.
Ambit Engineering of Portsmouth was recently presented with two Map Contest Awards at the NH Land Surveyors Association annual meeting in Concord. Maps are submitted to compete in six categories, with one winner in each category. Ambit received awards in two of the six categories.
Winning maps in the contest went to Ambit's John Easter of Dover in the Miscellaneous Maps and Joe Mulledy of Manchester won the Subdivision Plats category.
Karen Scales has joined Brookstone Builders Inc., Manchester, as office manager.
Jackman Commercial Realty Inc., Manchester, has announced the lease of 2,500 Square feet of retail space to Crystal Orchid Florist at the Signature Professional Park in Hooksett. Crystal Orchid, currently located on Candia Road in Manchester, will move to its new location in the spring.
for Emerging Opportunities Program
Funding available for nonprofits to improve structure, expand services
New Hampshire-based nonprofits that are engaged in affordable housing activities may be eligible for grant funding through NH Housing's Emerging Opportunities Program, which encourages and supports innovative new initiatives related to affordable housing.
Initiatives must be directly related to an improvement in an organization's structure, leading to long-term sustainability of the organization, a substantial expansion of existing services, or the addition of new services. Funds cannot be used for the construction of new affordable housing. Organizations
Deadline is Monday, March 28.
More details about the program and application requirements can be found at nhhfa.org or by emailing George Reagan at greagan@nhhfa.org.