People and Property: Real Estate and Construction News Rundown
Ruppe installed as Seacoast Realtors president, college plans $7m arts building … and more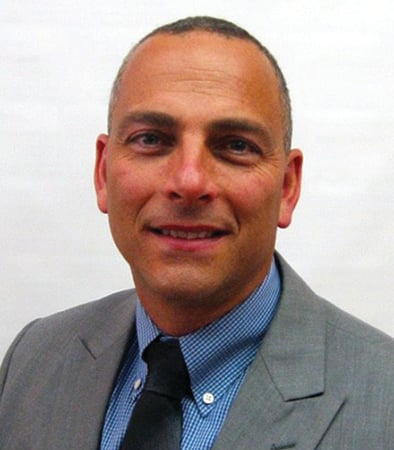 Tom Howard, owner/broker of NH Conservation Real Estate, Moultonborough, recently brokered the sale of 581 acres of land in Nelson to the Harris Center for Conservation Education. The land directly abuts more than 1,700 acres of contiguous conservation land owned and managed by the Harris Center and includes the summits of Osgood Hill and Hurd Hill, the second-highest points in Cheshire County.
The Harris Center plans to encumber the land with a conservation easement and sell the restricted fee title to the town of Nelson, which will manage the land as an expanded town forest for public recreation, wildlife management and forestry.
Colby-Sawyer College's board of trustees has approved plans to construct a new 15,000-square-foot, $7 million arts building. The building will be home to studios, a black box theater and a fine art galley as well as offices for faculty, storage space and outdoor art areas.
The timeline for the $7 million project will include planning, final design and permitting through July 2016, with construction beginning in August 2016.
The building will be designed by the S/L/A/M Collaborative of Glastonbury, Conn., which designed the Windy Hill School and Ware Student Center expansion projects, which were completed at the college in 2010 and 2013, respectively.
Brady Sullivan Properties, in partnership with the Anagnost Companies, recently purchased the properties at 75, 85, and 95 Faltin Drive, which were part of the former Osram Sylvania complex in Manchester. Sale price was $4.2 million.
The front of the complex will be redeveloped into a 300,000-square-foot, multi-retailer space, and another than 51,000 square feet will be turned into commercial office, warehouse and flex space.
The Seacoast Board of Realtors recently installed Linda Ruppe as its 2016 president, making her the organization's 45th president.
Ruppe, an agent at RE/MAX On the Move in Exeter, has been licensed in New Hampshire since 2003.
Also installed as officers were: president-elect, Todd Hudson, Red Post Realty; treasurer, Jim Therrien, Better Homes and Gardens Masiello Group; secretary, Barbara Lemieux, Seacoast Board of REALTORS executive officer; and past president, Marion Cheney, RE/MAX On the Move.
Installed as directors were: Adam Dean, Bean Group; Al Boothby, Exit Realty, Portsmouth; Karen Kulberg, Carey and Giampa, and Jim Lee, RE/MAX By the Bay, Portsmouth. Additional Directors not present include Sandy Healy, Weichert REALTORS Points East Yankee Traders and John McCarthy, Better Homes and Gardens Masiello Group.
Littleton-based AHEAD – Affordable Housing, Education & Development – has announced the appointment of Peter L. Corey, a retired Army brigadier general, to its board of directors. Corey last served as the director, Joint Staff of the NH National Guard.
Members of the Greater Manchester/Nashua Board of Realtors' Community Service Committee recently donated $29,127.91 to local organizations in support of the services they provide to the communities.
Recipients donations were: Salvation Army/Kid's Café; New Horizons Homeless Shelter; Angie's Women's Shelter; The Way Home; Nashua Children's Home; Families in Transition; Nashua Soup Kitchen; The Boys and Girls Club/Nashua; The Boys and Girls Club/Manchester; and scholarship recipients Reema Danaf of Bedford and Samantha Howell of Nashua.
Ted Combes of Londonderry has joined Jewett Construction Co., Raymond, as part of its client development team. Combes currently serves on both the Londonderry Planning Board and the Londonderry Town Budget Committee.
Exeter—based CPManagement Inc. has named Denise Bernard as property manager of the Vaughan Street Condominium project in Portsmouth.
A resident of Brentwood, Bernard is also licensed as an agent with KW Commercial and manages a private investment portfolio of over 100,000 square feet of commercial/residential real estate throughout New Hampshire.
Chrissy Smith of Peabody & Smith Realty, Littleton, recently achieved the Global Relocation Professional (GRP) designation from Leading Real Estate Companies of the World, a collection of over 500 residential real estate firms in nearly 50 countries.
She earned the designation after completing a series of online courses on topics including managing international referrals, implementing relocation guidelines, understanding referral policies and successfully serving relocating clients.
Annual costs are expected to be reduced by 50 percent and the carbon footprint by 75 percent as the result of an innovative energy-efficiency project recently completed at the NH Historical Society's 1911 building in Concord. The project was engineered by H.L. Turner Group and managed by Milestone Engineering and Construction.
Work included installation of highly energy-efficient) barriers within the building's skylight systems and install LED lighting to replicate the lost natural light, a task undertaken by R&T Electric.
In addition to the skylight work, the building's heating system was converted from steam to natural gas by Granite State Plumbing and Heating.
The Beal House Inn, located just off Main Street in Littleton, has been purchased by Lori and Adam Alderin. Adam Alderin, most recently was director of operations of the Lui Lui Restaurant group in West Lebanon and Nashua. Lori Alderin most recently was director of development for Doctors of the World USA in New York City.
Peabody & Smith Realty commercial broker Mary Doherty represented the sellers and assisted the Alderins in this transaction.
SFC Engineering Partnership is moving from its Auburn facility to a new location 1 Industrial Drive, Windham. 03087. With nearly double the space of our old location,
Two new tenants have announced plans to locate at the Commerce Drive office complex in Bedford: SnapDragon Associates and PeopleNet Communications Group.
PeopleNet, a subsidiary of Trimble, occupies 5,253 square feet of office space in the business park.
SnapDragon will relocate its headquarters less than a mile from Harvey Road in Bedford to 8 Commerce Drive. The Bedford-based executive search firm will be utilizing nearly 2,300 square feet of office space in early 2016.
Brady Sullivan Properties' Charles Panasis negotiated the agreements, supported by commercial leasing associate Benjamin Kelley.
Lakes Region-based Roche Realty Group Inc. has reported sales volume of more than of $126 million for 2015 – a 42 percent increase from 2014. It was the second-highest year in total sales volume in the company's 24-year history, said President Frank Roche.
Since 1997, Roche said the firm has sold over $1.66 billion of New Hampshire properties involving 6,223 transaction sides, and has ranked in the top 10 real estate firms in the state during that period.
Brookstone Builders Inc., Manchester, recently completed a fast-track project at Southworth Milton Inc. of Milford, Mass., a dealer of Caterpillar equipment that was founded in Concord, NH.
The project involved the complete interior fit-up of Milton CAT's new 118,000-square-foot sales and service campus in Londonderry, NH. Brookstone Builders served as a contractor to construction manager New-Tech Co. Inc. of Seekonk, Mass.
Erik Crisman was Brookstone Builders' project manager. AMEC Foster Wheeler of Portland, Maine was the architect, and Colby Engineering of Portland, Maine served as the project's structural engineers.