People and Property: Real Estate and Construction News Rundown
Engelberth Construction honored by OSHA … and more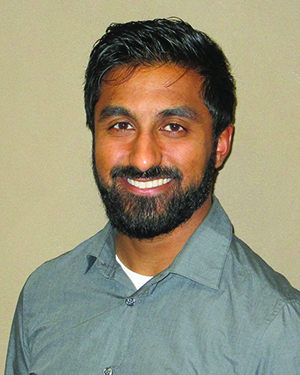 Keene State College and officials of the federal Occupational Safety and Health Administration renewed their agreement on Dec. 4 as part of a celebration of their more than 20-year partnership.
Keene State's Occupational Safety & Health Administration Training Institute Education Center provides free, on-site OSHA occupational safety and health consultation services to eligible employers.
Also at the ceremony, OSHA officials presented Engelberth Construction with its SHARP (Safety and Health Achievement Recognition Program) distinction for the company's work on Keene State's new residential facility. Engelberth, based in Vermont and with an office in Keene, is the first construction company to receive the honor.
Lavallee Brensinger Architects has begun work on a design of the new Sanford High School and Technical Center in Sanford, Maine.
The design of the new school is focused on four distinct career pathways: arts and communications; science and technology; business and management; and health and human services. Each pathway is designed as a flexible, state-of-the-art, integrated center for education.
Once complete, the facility will be nearly 330,000 square feet of new construction. Construction documents are planned to be completed by the end of the year, with bidding scheduled to start in February 2016. The school is on target for a fall 2018 opening.
Northway Bank recently donated $2,500 to NeighborWorks Southern New Hampshire in support of HOMEteam, which provides pre-purchase and post-purchase educational and counseling services in central and southern New Hampshire.
HOMEteam is a collaboration of NeighborWorks Southern New Hampshire, CATCH Neighborhood Housing and Laconia Area Community Land Trust.
Herbie Bartlett of Reinhold Associates, Franconia, was recently awarded the NH Association of Realtors Good Neighbor Award, which recognizes Realtors in the state who have made exceptional contributions to improve the quality of life in their communities.
Bartlett was honored for work on the board of directors of the Bancroft House, which provides temporary housing for individuals, children and families.
Brookside Congregational Church in Manchester recently received a $5,000 grant from the Billings Trust to be sued for the restoration and painting of the interior stairways, upstairs hallway, kitchen and bathroom of the historic Manning House, which sits adjacent to the chapel at Brookside.
In 2013, Brookside received the City Landmark Award presented by the Manchester Historic Association, in recognition of its contributions to the preservation of the Manning House as a historic resource in the Queen City. The Manning House is currently used by the church for various activities and public events throughout the year, including traditional Christmas holiday celebrations.
The Central NH Chapter of Women's Council of Realtors installed 2016 officers at its recent annual luncheon. They are: president, Terry Riel, Century 21 Thompson Real Estate, Epsom; vice president, Sarah Kelley Ford, Coldwell Banker Residential Brokerage of Alton Bay and Wolfeboro; secretary, Denise Rogers, Bank of New Hampshire; treasurer, Carol Zink-Mailloux, Waterstone Mortgage; and vice president membership, Cherylann Arvanitis, Century 21 Thompson Real Estate, Epsom.
Coldwell Banker Residential Brokerage Cares, the charitable foundation of Coldwell Banker Residential Brokerage in New England, recently donated $120,000 to Homes for Our Troops,
a nonprofit organization that builds mortgage-free, specially adapted homes for veterans who have suffered life-altering injuries during their service. The organization has built more than 190 homes for severely injured veterans nationwide.