People and Property: Real Estate and Construction News Rundown
Venture firm invests in UK Architects, change in leadership at Stibler … and more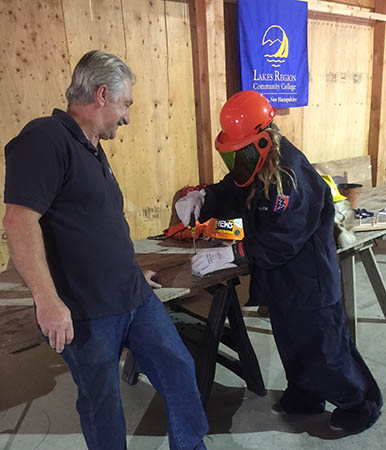 The Granite YMCA has launched "Where Lives Change," a capital campaign to expand its downtown Manchester teen center and the construction of a new youth and senior center at the YMCA Allard Center in Goffstown. The expansion will mean the Y will more than double its current capacity and expects to be able to serve over 2,000 teens and tweens by early 2017. New construction is expected to begin this fall at the Allard Center, with renovations at the Manchester branch starting in early 2016.
Manchester Community Health Center was recently awarded $1 million in federal Health Investment Infrastructure Program funds to renovate the Child Health Services building at 1245 Elm St. in Manchester.
The HIIP funds will be used to make the Elm Street building more accessible for individuals with disabilities, and to improve patient and visitor safety. Renovations will include demolition and space reconfiguration; plumbing, electrical and HVAC upgrades, sprinkler systems, wiring for data, and improved security and keyless entry systems.
Hanover-based UK Architects has formed a partnership with Iowa-based Charrette Venture Group aimed at helping the New Hampshire firm expand its market reach
Charrette, based in Grinnell, Iowa, is a global venture firm that advises and invests in small design firms.
"This deal helps us increase our ability to help our clients improve their communities and achieve their goals," said Chris Kennedy, owner of UK Architects, which has a staff of five. "CVG's investment in our firm will provide us with the resources and professional guidance that will enable us to raise our game in a variety of areas so that we can focus on building a stronger business and providing even better service to our clients.
Carol Couture, manager of Colby Commons in Colebrook, has been named the U.S. Department of Agriculture's 2015 NH Multi-Family Site Manager of the Year.
"Ms. Couture looks after two of the 167 USDA-supported multifamily rental properties across New Hampshire and Vermont. Though we know she does a great job day in and day out, she was chosen for this award because the residents of Colby Commons took time to tell us exactly how important she is to making their lives better."
Couture, an employee of Realty Resource Management, has managed Colby Commons since 1998.
Jennifer Boulanger, loan officer with the Capital Regional Development Corp., recently received certification as an Economic Development Finance Professional (EDFP) from the National Development Council.
"A certification from NDC provides Jennifer with further extensive knowledge to help our banking partners and customers with complex gap financing and economic development projects," said Stephen Heavener, CRDC's executive Director.
Genella McDonald of Canterbury has been named president of Stibler Associates, part of a long-term transition plan for the firm founded 33 years ago by Phyllis Stibler.
Stibler will remain active in the firm and community as "founder."
McDonald a designer with Stibler Associates since 2004, has served as president of the New England Chapter of the American Society of Interior Designers.
The Manchester-based law firm of Sheehan Phinney Bass + Green has been won NeighborWorks Southern New Hampshire's 2015 David P. Goodwin Outstanding Neighbor Award, which is presented in recognition a commitment to the availability of quality affordable housing and homeownership opportunities through generosity and service to NeighborWorks.
NeighborWorks' partnership with Sheehan Phinney began in 1997 and has developed into an association that involves not only legal advice, but volunteer leadership and financial contributions.