People and Property: Real Estate and Construction News Rundown
Great Bay Community College project finished, B2W wins awards … and more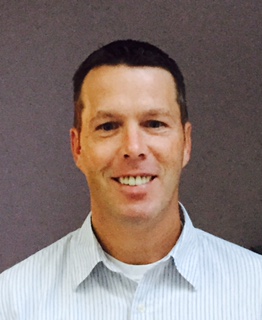 MTS Services Inc. has named Mike Marino as its business development manager. Marino, who has more than 15 years of experience in the technology arena, and will focus on further developing the company's commercial audiovisual solutions.
B2W Software, a Portsmouth-based supplier of specialized software used by construction companies, has earned two 2015 awards from Constructech magazine.
Constructech named B2W to its list of the "Top 50" most influential construction technology providers for the sixth consecutive year. In addition, the B2W Estimate software application for estimating and bidding and the B2W Maintain application for managing equipment maintenance and repair were among the winners of Constructech's "Commercial Top Products" awards for 2015.
Raymond-based Jewett Construction Co. has added three superintendents to its project management team:
Robert Carbone of Woburn, Mass.; Rob Bernie of South Berwick, Maine; and Tim Corbett of Candia.
Meanwhile, Jewett has begun renovations at the Foss Motors dealership at 133 Portsmouth Ave. in Exeter. Designed by the team of Bruce Ronayne Hamilton Architects and Summit Engineering, the project involves exterior renovations to comply with the latest image upgrade requirements.
Wright-Pierce, a water, wastewater and civil infrastructure engineering firm, has once again been named to the "Top 200" environmental firms by Engineering News Record.
Wright-Pierce also earned higher nationwide engineering company rankings in the following categories: Top 25 Wastewater Treatment Plants; Top 25 Sanitary and Storm Sewers; and Top 50 Sewerage and Solid Waste.
The firm has offices in Portsmouth and Manchester, NH, as well as in Connecticut, Maine, Massachusetts and Rhode Island.
North Branch Construction Inc., Concord, has completed construction of a $4.4 million "Student Success Center" on the campus of Great Bay Community College in Portsmouth. The one-story, 20,000-square-foot addition includes a gymnasium, administrative offices, a student lounge, a fitness center, and locker rooms.
JSA Inc. of Portsmouth provided design for the project.
Richard Brown has joined Ambit Engineering, Portsmouth, as a survey crew chief.