People and Property: Real Estate and Construction News Rundown
Norwood inks Nashua Courthouse sale, CATCH's Heard namedon Housing Investment Fund vice chair … and more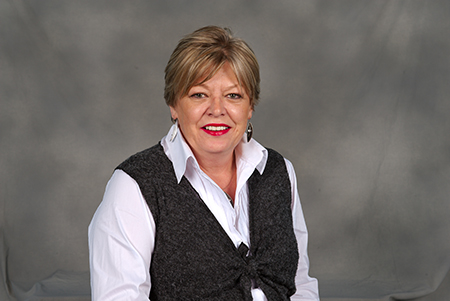 Deanna Howard of Etna, vice president of regional development for Dartmouth-Hitchcock, Lebanon, and Allan Moses of Bow, senior vice president and chief financial officer of Riverbend Community Mental Health Inc., Concord, have been reappointed to the board of directors of the NH Health and Education Facilities Authority.
NAI Norwood Group has announced the sale of the former Nashua Courthouse at 25 Walnut St. to Walnut Nashua LLC. The new owner has not yet revealed plans for the 28,621-square-foot downtown building.
According to the Registry of Deeds, sale price was $720,000.
Judy Niles-Simmons and Karl Norwood of NAI Norwood represented the seller, the state of New Hampshire, in the transaction.
Hooksett-based ProCon has completed the framing on the Courtyard By Marriott in Edgewater, N.J. ProCon is the design-builder the new hotel that XSS Hotels is developing and Portsmouth-based Colwen Hotels will manage.
Construction of the five-story, 93,000-square-foot hotel began in October 2014 and is scheduled for completion in early 2016.
Jewett Construction Company Inc., Raymond, has completed dual dealerships for Rockingham Motors in Salem.
Jointly designed by the Curtis Architectural Group, structural engineer Flood Consulting and civil engineer MHF Design Consultants Inc., The 26,000-square-foot Rockingham Honda and 33,000-square-foot Rockingham Toyota-Scion dealerships were constructed simultaneously and on the same lot in just under a year.
Michael Turcotte, owner of Nashua-based Turn Cycle Solutions, has been named the 2014 Remodeler Member of the Year by the Greater Manchester Nashua Home Builders and Remodelers Association. The award is given in recognition of a member's dedication and service to the association.

NeighborWorks Southern New Hampshire has officially opened The Townhomes at Whittemore Place on Mammoth Road in Londonderry. The $8.8 million development features 45 new affordable, two- and three-bedroom rental apartments. It is the first development constructed under Londonderry's workforce housing ordinance.
Financial partners were: NH Housing, Raymond James, Eastern Bank and the Federal Home Loan Bank of Boston.
John S. Jordan Design was the architect; Gary Chicoine Construction Corp. was general contractor; and Hayner/Swanson Inc. conducted civil engineering.
Cameron Bellisle of Litchfield has joined consulting engineering firm DuBois & King as a bridge staff engineer. Bellisle, who previously worked for the NH Department of Transportation, works out of the firm's Laconia office.
The Westford, Mass.-based Angela Harkins and Associates has joined Lamacchia Realty of Waltham, Mass. The firm is led by Angela Harkins, who has been a Realtor in the Westford and southern New Hampshire markets for many years. The addition of Angela Harkins and Associates is the first expansion of Lamacchia Realty (formerly known as McGeough Lamacchia Realty) since its new brand was launched in July.
Brookstone Builders Inc., Manchester, has been awarded a renovation project by Aberdeen Growth LLC of Bedford.
The project involves an interior fit-up of a two-story, wood-framed, multi-unit office building on South River Road in Bedford. The scope-of-work includes electrical and mechanical systems, new flooring, walls, ceilings, and interior finishes.
Jack Boardman is Brookstone Builders' Project Manager for the project. Dennis Mires of Manchester is the architect.
CATCH Neighborhood Housing's president, Rosemary M. Heard, has been named vice chair of the board of the Northern New England Housing Investment Fund. Based out of Portland, Maine, the fund promotes housing and community development by providing equity capital, technical assistance and consulting to affordable housing developers throughout Maine and New Hampshire.
Stebbins Commercial Properties Inc., Manchester, has announced that Jim O'Connell has joined the firm. He previously spent over 20 years in corporate management, most recently as president of Consul Holdings Inc. and CEO at ParkMagic Mobile Technologies Inc. in Chicago.