People and Property: Real Estate and Construction News Rundown
CATCH dedicates Bow project, Tighe & Bond acquires Stratham firm … and more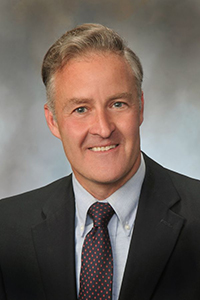 On June 11, CATCH Neighborhood Housing hosted a dedication and open house for its newest affordable housing community, Bow Highlands II. The ceremony on DiCandra Drive marked the completion of the second phase of Bow Highlands, which consists of 16 new, affordable apartments. The first phase, which was completed in 2010, includes 20 apartments that local families call home.
Architectural services were provided by Warrenstreet Architects, and construction services were provided by North Branch Construction.
Waterfront Engineers LLC of Stratham has merged with Tighe & Bond, a Westfield, Mass.-based regional engineering and environmental services firm.
For 10 years, Waterfront Engineers, under the leadership of chief engineer Duncan Mellor, has provided a range of specialized engineering for the assessment, design, and construction of structures built along shorelines, waterways, ports and harbors. Tighe & Bond's Portsmouth office will serve as the hub for these expanded services.
Associated Builders and Contractors of NH and Vermont has awarded ProCon of Manchester with two safety awards for "First Place SIC Code 15-over 200,000 Man-Hours" and "Zero Cases Resulting in Lost Workdays."
Brenda Litchfield of Concord Commercial Real Estate, Concord, represented Robert and Sharon Seaman in the sale of 67 Hall Ave., Henniker. The multi-tenant apartment building has provided housing, primarily to New England College students, for the past 25 years.
The buyer, White Birch Community Center, plans to use the property for possible future expansion opportunities.
Portsmouth-based Pappas Realty Partners has brought in Extended Family, also of Portsmouth, to provide the healthcare services component for the planned Sea Landing over-55 development in Wells, Maine.
SMP Architecture Inc. of Concord has been selected for the initial design work for Belknap County Community Corrections, a new 64-bed re-entry facility in Laconia. It will be the second project of its type for the firm.
The new Belknap County facility will be its own wing at the county complex in Laconia, attached to the existing medium and maximum security jail. It is planned to house 44 men and 20 women in both work release and treatment programs.
New England Hotel Realty has announced that Hans Wentrup has joined the firm as director of business development.
Wentrup will provide disposition, acquisition, consulting and market research advice and counsel to individual and portfolio investor groups, institutional clients and lodging lenders in the Northeast.
Paul J. McKeon Jr., CEO of Portsmouth-based B2W Software, a leading provider of construction software, services and solutions, will discuss the impact of mobile technologies on the construction industry at the June 30 Construction Finance Management Association annual Conference and Exhibition in Chicago.