People and Property: Real Estate and Construction News Rundown
Two hotel transactions announced, Exeter YMCA topping-off ceremony … and more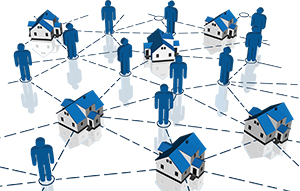 Portsmouth-based Wason Associates Hospitality Real Estate Brokerage Group has announced the sale of two New Hampshire hotels – the Hampton Inn in Dover and the Fairfield Inn in Concord.
Located at 9 Hotel Drive, the Hampton Inn is a five-year-old property with recent improvements. Located at 4 Gulf Street in Concord, the Fairfield Inn by Marriot has 104 guestrooms in New Hampshire's state capital.
Seller of the Hampton Inn was LaFrance-Bowden Hospitality LLC, and the buyer was Gangai LLC. The Fairfield Inn was sold by Meera LLC and the buyer was Capital Hotel Company, LLC. Both transactions were negotiated by Wason.
Wason also recently announced the launch of a newly designed website that it says offers a user-friendly experience when viewing properties being offered, redevelopment opportunities and sold properties.
The site was designed by Millennium Integrated Marketing.
A topping-off ceremony was held Feb. 5 on the new future home of the Exeter Area YMCA.
Jewett Construction is building the 33,000-square-foot facility, which will include a lobby and welcome lounge, gymnasium, an indoor track, wellness center, group fitness studios and a multi-purpose community room.
The structure is expected to be fully enclosed by the end of March. A summer opening is planned.
Geoffrey Chew has joined the sales team at Peabody & Smith Realty. Chew, who will be based out of the firm's Plymouth office, spent much of his career working primarily in the Campton and Thornton areas.
Plan New Hampshire has named engineer Erin Lambert, a senior project manager with Concord-based Nobis Engineering, and Michael Ciance, a senior engineer with Sovereign Consulting, to its board of directors. They join the present members of Plan New Hampshire's board: newly elected president Rob Dapice of Hopkinton; treasurer and past president North Sturtevant of Durham; past president Roger Hawk of Concord; Bill Jean of Bedford; Gordon Leedy of Amherst; Adam Wagner of Wells, Maine; and Vic Reno of Marlow.
Don Marcotte Flooring of Barrington has earned an Angie's List 2014 Super Service Award, given annually by the consumer review site.
Angie's List Super Service Award winners meet strict eligibility requirements, which include an "A" rating in overall grade, recent grade and review period grade.
Homes.com has unveiled Local Connect, a new advertising program that it says allows real estate agents and brokers to target local homebuyers.
Homes.com said it launched Local Connect to bridge the gap between consumers searching for their next home and real estate professionals targeting active homebuyers and sellers.
David Mele, president of Homes.com, said the new advertising product "is the result of extensive discussions with agents, brokers, MLS's and industry partners to find the best way to connect engaged consumers with buyers' agents as they search for their next home."