People and Property: Real estate and construction news rundown
A summary of real estate and construction news and announcements from companies around the state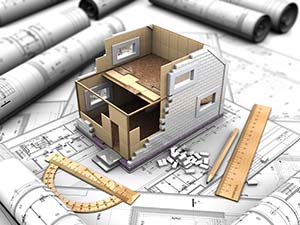 A 4,578-square-foot former TD Bank branch at Pease International Tradeport, Portsmouth, has been leased by Optima Bank and Trust Company of Portsmouth. David Choate of Colliers International|New Hampshire's Portsmouth office represented the lessor, 30 International Drive LLC, and Katherine Williams Kane of Williams ReloLogic represented Optima.
North Branch Construction of Concord has completed construction of Tuckerman Hall, a new residence hall on the Southern New Hampshire University campus. The four-story building will serve as a co-ed dormitory with over 300 beds. JSA, Inc. of Portsmouth provided architectural services for this project.
Cobb Hill Construction, Concord, has begun construction of a new Concord-Merrimack County SPCA at 94 Silk Farm Rd. in Concord. The new 8,000-square-foot facility is designed by Warrenstreet Architects. Cobb Hill also is working on a dental office in Londonderry for Dr. Chris Mirucki and medical office space for the American Pain Institute in Portsmouth. Both projects are scheduled for completion in September.
Brookstone Builders Inc., Manchester, has completed an exterior enhancement and upgrade project for ASJ Holdings Inc., owner of Manchester Subaru. The project involved exterior enhancements to the Second Street facility based on Subaru's new corporate branding.
Jewett Automotive Design & Construction, Raymond, has contracted with Tri-State Toyota-Scion to renovate its dealership in Dudley, Mass. Designed by the Curtis Architectural Group, the 4,000-square-foot design-build project is the second such facility Jewett has renovated for the client, having just completed a nine-month renovation of its Suburban Subaru dealership in Vernon, Conn.
Holliston, Mass.-based Wayne J. Griffin Electric Inc. recently completed the electrical installation work for Service Credit Union's new 100,000-square-foot corporate offices in Portsmouth. The Griffin Electric team installed a lighting and controls package at the facility, in addition to a new generator, fire alarm system, security and teledata systems. Construction manager was Suffolk Construction Co., Boston.
New Hampshire Housing is seeking nominations for its "Bringing You Home" award, which honors those that have made significant contributions to affordable housing in New Hampshire in the past three years. The award is open to nonprofit and for-profit organizations, public agencies and private housing developers or providers. Recipients will be announced at New Hampshire Housing's annual Economic and Housing Update Conference on Oct. 17 and will receive a cash prize. For more information, visit nhhfa.org.
Summit Realty Partners has announced two lease signings at the new Pinkerton Place Shopping Center in Derry. Dr. Craig A. Rothenberg and Dr. Michael H. Moskowitz of Vanguard Dental Group and Go Wireless have signed up to lease space in the final phase of the 49,000-square-foot shopping center, which is currently under construction.
Gary Bernier, vice president, underwriting counsel and agency services manager for New Hampshire and Maine for Stewart Title Guaranty Company, has been elected president of the New England Land Title Association.