People and Property: Real Estate and Construction News Roundup
North Branch completes West Lebanon project, work begins on 70-unit Meredith development … and more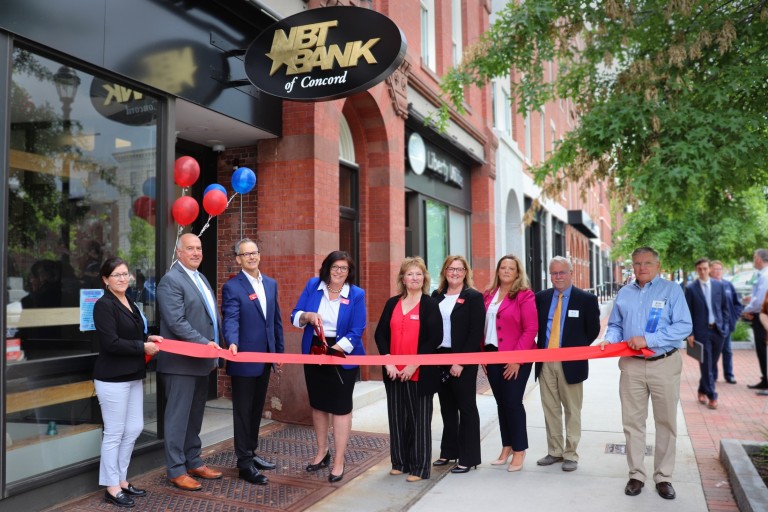 Dartmouth-Hitchcock Health held a topping-off ceremony June 18 to mark installation of one of the final beams in construction of its 212,000-square-foot, five-story patient pavilion at Dartmouth-Hitchcock Medical Center in Lebanon. Construction began in July 2020 with an anticipated completion date of early 2023.
The H.L. Turner Group has added three new professionals to its team of architects and engineers: Wafaa Aly, who specializes in complex projects and three-dimensional design, joins the firm as a senior project architect; Michael Anderson, joins the structural engineering team as a project engineer; David Vaccaro has been hired as a project designer.
North Branch Construction, Concord, has completed renovations of six buildings and construction of a new community building at the Village at Crafts Hill in West Lebanon. The project included the rehabilitation of six buildings totaling 85,000 square feet, including common areas and the majority of individual apartments. Renovations included building envelope improvements, window and door replacements, energy-efficiency upgrades, heating and ventilation system upgrades and electrical upgrades. Working with Studio Nexus Architects, North Branch also completed a design-build 950-square-foot community building.
Maine-based construction contractor Cianbro Corp. has delivered one of the first major pieces of a new job — after floating the 5,000-ton concrete structure 50 miles down the Maine coast. The company is working on a $158 million project to modernize a dry dock at Portsmouth Naval Shipyard in Kittery. The contract, awarded in November 2019, calls for Cianbro to build a "superflood basin" and a new portal crane system at the yard's Dry Dock No. 1.
The White Mountain Rotary recently welcomed Julie Cooney, property manager at Hallkeen Management as its newest member.
Bloomin' Blinds, a window treatment franchisor, has opened its first franchise in New Hampshire in Dover as part of expansion efforts throughout the Eastern Seaboard. The company, which offers window treatment sales, installation and repair services, said it plans to bring at least five new franchisees to the state over the next three to five years.
Roche Realty Group and Brook Hill Holdings have announced that work has begun at the site of Brook Hill at Meredith, a 70-unit townhouse community located off Route 3 Meredith. The new homes will feature over 2,200 square feet of living space and several luxury features, including granite countertops, hardwood floors, stainless steel appliances, high-end lighting and sunrooms.
Upper Connecticut Valley Hospital will be holding its summer 2021 corporate retreat in July at The Balsams Resort's historic Hale House. Earlier this year, The Balsams announced that, ,for the first time in a decade, it will be making its property available for weddings and private parties. While the resort is not currently open to the public, Hale House, Captains Cottage and the renovated Tillotson House are available for private rentals for special events.
Camille Madden, president of Manchester-based HarborOne Mortgage, has been named one of Mortgage Banker's 2021 "Powerful Women of Mortgage Banking." Madden, who has over two decades of residential lending experience, has overseen the firm's growing portfolio and was pivotal in helping the mortgage banking income grow to $31.9 million in 2020, a 145.6% increase from 2019. She also serves on the advisory boards of the Mortgage Bankers and Brokers Association of New Hampshire, YMCA Downtown Manchester, Palace Theatre, and the Algonquin Tennis Center.