People and Property: Real Estate and Construction News Roundup
HNTB opens Concord office, Newburyport firm leases space in Seabrook … and more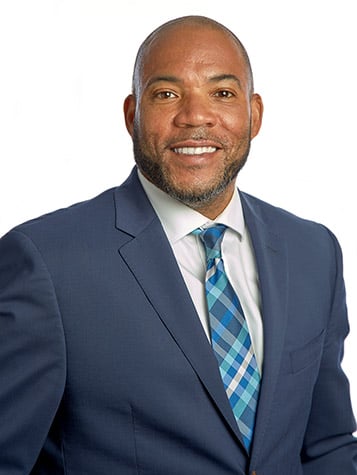 Manchester-based Kalwall Corp. has hired Bridget Conway Mann as director of human resources. Mann has more than 20 years in the field, most recently as Human Resources Manager at Transport Investment Inc., a transportation holding company based in Pittsburgh, Pa.
Torrington Properties of Boston has purchased a 43,000-square-foot industrial warehouse at 9 Batchelder Rd. in Seabrook from Corium Real Estate Group. The transaction included the signing of a lease by Functional Coatings of Newburyport, Mass., which will be relocating some of its functions from Newburyport to the new location. The Boulos Company's Kent White and Caitlin Burke represented the seller and secured the buyer.
Michele Masters of Laconia has been promoted to assistant vice president, mortgage operations officer at Meredith Village Savings Bank. She joined the bank in 2015 as a mortgage operations supervisor.
Belknap EDC, the Belknap Economic Development Council, has added three members to its board of directors: Bill Bald, president, Melcher and Prescott Insurance; Dr. Larissa Baia, president, Lakes Region Community College; and Jeanie Forrester, Tilton town administrator.
Engineering consulting firm HNTB Corp. has opened an office at 6 Loudon Rd., Concord. HNTB, which is based in Kansas City, offers multidisciplinary transportation infrastructure services, including highway and bridge design, bridge inspection, tolling services, program management, construction management, design-build delivery, transportation planning, disaster recovery and resiliency, and environmental planning and permitting, among others. In recent years, the firm – whose northern New England operations have been based in Portland, Maine, since 1945 – has supported the New Hampshire Department of Transportation's conversions to open road tolling, the redevelopment of the Hooksett service area and the Portsmouth Memorial Bridge replacement, among other projects.
Haverhill Bank has been selected to participate in the Federal Home Loan Bank of Boston's Housing Our Workforce program, which provides assistance financial institutions to help homebuyers earning more than 80 percent and up to 120 percent of the area median income with down payments on owner-occupied primary residences. Haverhill Bank is eligible to receive up to $100,000 in 2019 through Housing Our Workforce.
Architectural firm DeStefano Architects, Portsmouth, has hired Thomas Cracolici as a designer, contributing to residential, commercial and interior design projects.
Throughout the month of May, the Concord Food Co-op has designated CATCH Neighborhood Housing as the recipient of its "Round-Up at the Register" fundraising program. Through the program, customers can opt to round up your purchase to the next dollar and the difference will be donated to CATCH.
Micronics Filtration has leased 10,545 square feet of Class A office space at 300 Constitution Ave., Portsmouth. The company designs and manufactures filter presses for dewatering needs across a wide range of industries. Deane Navaroli of Williams and Reeves represented Micronics and Kent White of The Boulos Company represented the landlord, Constitution Realty of Portsmouth, in the transaction.
Members of the military and veterans and their families are able to visit the American Independence Museum in Exeter for free this year, thanks to a gift from Chinburg Properties. The gift provides tours and access to programs and events at no charge. To learn more about the museum, which is open Tuesday through Saturday, visit independencemuseum.org.