People and Property: Real Estate and Construction News Roundup
ScrubaDub chooses Jewett, NeighborWorks Southern NH adds 3 to board … and more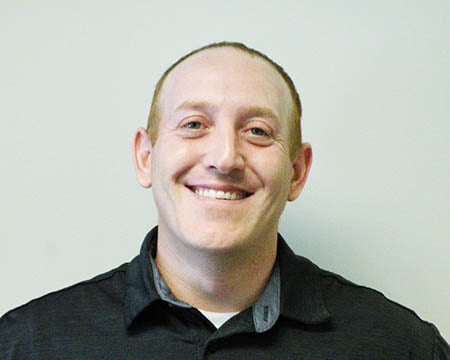 CRDC, the Capital Regional Development Council, recently partnered with Primary Bank to provide funding to Dr. Romy Valdez Jr., to help purchase and improve an office condominium in Amherst. Valdez recently opened the Center for Psychological Health and Well-Being PLLC with cofounder and healthcare practitioner Danielle Ravenelle. The center integrates research-based holistic practices like yoga, meditation, breath-work, nutrition and sound/vibrational medicine with traditional psychotherapy & counseling.
ScrubaDub, a third-generation family-owned car wash company with locations throughout New England, has selected Jewett Construction to renovate and add on to an existing wash facility on Forest Avenue in Portland, Maine. The project will focus on modernizing the existing facility with metallic aluminum paneling, anodized storefront systems, and a curved roof frame sitting above the new retail spaces. New and old will be bridged with modular brick veneer systems and consistent color applications. Construction will be completed by midsummer.
Ledyard National Bank has been selected to participate in the Federal Home Loan Bank of Boston's Equity Builder Program, which assists homebuyers with down-payment and closing costs as well as home buyer counseling and rehabilitation assistance. Borrowers are eligible to receive up to $15,000 in assistance. They must also complete a home buyer counseling program.
Rosemary Heard, president and CEO of CATCH Neighborhood Housing, will be recognized in June by The Greater Concord Chamber of Commerce as its 2019 Business Leader of the Year Pinnacle Award. Also being recognized are: Small Business of the Year, Gibson's Bookstore; Business of the Year, Mainstay Technologies; and Nonprofit Business of the Year: Concord Community TV.
The awards, which recognize businesses and individuals who have demonstrated professional excellence and commitment to the chamber and community, will be presented at the 14th Annual Pinnacle Awards luncheon, 11:30 a.m. to 1:30 p.m. Thursday, June 6, at the Grappone Conference Center in Concord.
Danvers, Mass.-based Hancock Associates, a provider of land surveying, civil engineering and wetland science services, has announced that Kristan Farr of Beverly, Mass., has joined the firm as a project wetland scientist. Hancock has eight offices in Massachusetts and one in Salem, NH.
Ellen Moshier has joined CHA Consulting's Transportation Group as a senior project manager, overseeing multi-disciplinary transportation projects throughout New England from CHA's Boston and Norwell offices in Massachusetts.
Prolman Realty Inc. of Nashua has been selected by Rais-Prol LLC to exclusively market for sale 2 Wellman Ave., a 12,000-square-foot office building on 0.74 acres, according to Lisa Ferrari and Mark Prolman of the firm. The building is 80% leased. Offering price is $1.18 million.
Southeast New Hampshire Habitat for Humanity has announced the appointment of Carrie DiGeorge to its 12-member board of directors. DiGeorge has 20 years of experience in housing and residential lending to the growing organization.
Bar Harbor Bank & Trust's renovation of the interior of its office located at 9 Main St. in Newport is now complete. Renovations consisted of a complete interior makeover of the branch lobby. The branch serves as a hub for bank operations in New Hampshire. Local contractors who worked on the project include Jewett Construction, A.S. Bartlett & Sons Inc., Biron's Flooring, Claremont Glassworks Inc., Pinnacle Painting Inc., Granite State Plumbing and Heating and Hampshire Fire Protection.
NeighborWorks Southern New Hampshire recently elected three new members to its Board of Directors, each for a three-year term: Megan Carrier, an attorney with Sheehan Phinney in Manchester; Eric LeBlanc of Nashua, an architect with Lavallee Brensinger in Manchester; and Connie Roy-Czyzowski of Manchester, vice president of human resources at Northeast Delta Dental.
The Friendly Toast has opened its sixth restaurant at the new Market & Main mixed-use development in Bedford. The 3,600-square-foot Bedford Friendly Toast serves breakfast all day, lunch and dinner and can accommodate 120 guests in the dining and bar areas as well as up to 30 guests on an outdoor patio.
Madison, N.J.-based real estate brokerage giant NRT LLC, has appointed Pauline Bennett as president of Coldwell Banker Residential Brokerage in New England. She oversees the daily operations of the company's 85 real estate offices and more than 4,000 affiliated sales associates and employees throughout Maine, Massachusetts, New Hampshire and Rhode Island. Bennett most recently served as the president of Coldwell Banker Residential Brokerage in the Carolinas. She succeeds Merit McIntyre.