People and Property: Real Estate and Construction News Roundup
Jewett to build cannabis cultivation site in Mass., Fulcrum completes new probate court … and more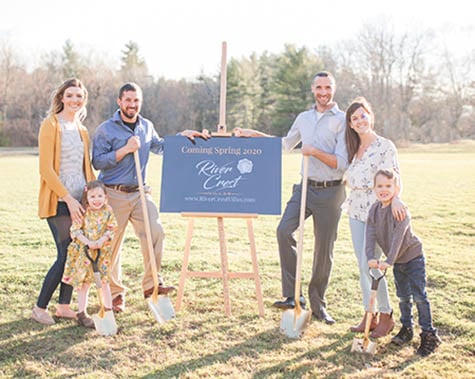 DuBois & King has promoted James Hall to manager of its Bridge Engineering Group, responsible for all bridge engineering operations. He is based at the firm' Bedford office.
Gov. Chris Sununu has issued a proclamation declaring April 22-26 as Community Development Week in New Hampshire. The proclamation was presented to the New Hampshire Community Development Finance Authority and its partners in support of National Community Development Week and to celebrate the impact the Community Development Block Grant program has had in communities throughout the Granite State.
The 8,709-square-foot building at 555 Valley St. in Manchester has been sold by The Packard Building, Inc. of Manchester to Cote Electric LLC of Manchester. Mike Reed of Stebbins Commercial Properties Inc. represented the seller and assisted the buyer in the transaction. According to the Registry of Deeds, the sale price was $635,000.
Jewett Construction of Raymond has been selected by Solurge Inc. to build a 27,000-square-fooot cannabis cultivation, processing, storage, dispatch and retail facility in Holyoke, Mass.
Designed by Keenan + Kenny Architects, a warehouse building on Beaulieu Street will be renovated and transformed by Jewett crews by early 2020. Through a phased occupancy, Solurge will begin operating all but its retail functions by the fall of 2019.
Coldwell Banker Linwood Real Estate has added Stuart Hotchkiss to its sales force in Littleton. He was the founder of Hotchkiss Construction Services, a company focused on building and building restoration before retiring from that business in 2017.
Amherst-based Fulcrum Associates recently completed renovations to the building now occupied by the Merrimack Country Probate Court in Concord. The building, located at Two Charles Doe Drive, was converted from the Administrative Office of the Courts. The original two-story, wood-framed building was constructed in 1997. Interior work included renovations to the attic and the majority of the second floor, as well as creating a new interior exit stair.
Jeremy Belanger has been promoted to senior project engineer at TFMoran's Bedford office. He joined the firm in 2015 as a project engineer in the civil engineering department and his experience includes civil/site design and infrastructure design as well as regulatory permitting and approvals for residential, commercial, industrial, municipal and energy projects.
Karen Sedlar has joined the management team of Stryka Technologies LLC, a Merrimack-based developer of CorLink, a remote monitoring and control systems for commercial properties, as vice president of sales. Sedlar, who specializes in working with early-stage technology companies, will oversee all aspects of sales and marketing for the company. Stryka founder Jeff Kibbie said a publicly held real estate investment trust recently selected CorLink to monitor temperature and humidity at its properties.