People and Property: Real Estate and Construction News Roundup
Seacoast residential sales up from February, down from 2018 … and more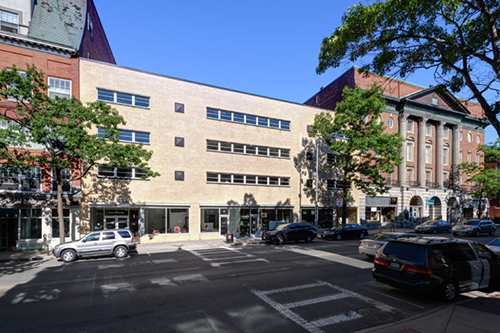 March sales of single-family homes and condominiums in the Seacoast Board of Realtors' 13 sample Seacoast communities exceeded February totals but lagged behind 2018, the Realtors reported. Single-family sales jumped 62.7% over February and condominium sales were up a solid 21.8%.
Single-family sales were off by three units and condominium sales were down 30.3% from 2018.
Inventory levels for single-family units were off 8.4% from 2018 but the monthly median sale price of $453,667 was up 9.3% from last year. Condominium inventory was up 46.4% from last year. The March median sale price of a condominium was off 3.5% from last year at $335,000, the highest monthly median since October.
Prolman Realty Inc., Nashua, has announced the sale of the Merrimack Commons Shopping Center at 515 Daniel Webster Highway in Merrimack to GTONH LLC, an entity owned by Manchester-based developer Dick Anagnost, according to Mark Prolman, who represented the seller, Hardman's Merrimack LLC, and assisted the buyer. Merrimack Commons is an 86,000-square-foot neighborhood retail center on 13 acres anchored by Tractor Supply, Dollar Tree, FitLab and Jade Dragon. According to the Hillsborough County Registry of Deeds, the selling price was $3.96 million.
A $2 million renovation was recently completed at the 88-room Homewood Suites by Hilton Dover. The project was led by Granite State Contract Furnishings and included a complete refresh to the property, both inside and out. The property is owned and operated by Lafrance Hospitality.
Jay Fayette of South Burlington, Vt., has been named president and CEO of PC Construction, the Vermont-based construction firm with an office in New Hampshire. Fayette has been at the company for 24 years and most recently served as president and chief operating officer.
Granite Engineering, Mill Creek Counseling and Northeast Family Services have each signed leases for space totaling nearly 5,000 square feet The Waumbec Mill at 250 Commercial St. in the Manchester Millyard, Brady Sullivan Properties has announced.
Heidi Boedecker of LinWood Real Estate's Franconia office has been named to the International Diamond Society, which includes the top 15% of sales associates worldwide in the Coldwell Banker system.