People and Property: Real Estate and Construction News Roundup
Milestone completes office-warehouse project … and more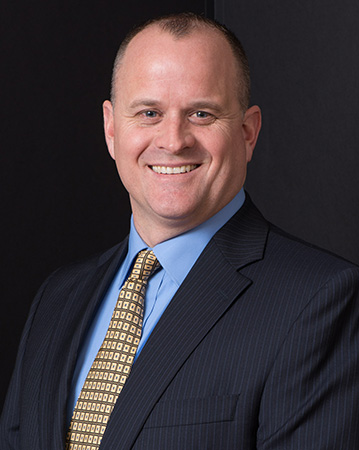 Portsmouth-based Service Credit Union has been presented with the CUNA Lending Council Excellence in Lending Award for its business services program, a strategy that centers on commercial construction lending and floor plan financing. In 2015, Service CU issued $15.8 million in loans through the lending program.
Sullivan Construction Inc. of Bedford has announced the promotion of Craig Liffner to director of operations. Liffner, a 40-year veteran of the construction industry, has been with Sullivan for 11 years as chief estimator.
Better Homes and Gardens/The Masiello Group recently honored the firm's top performers of 2016: Andrea Pinkham, Carol Brighi, Trisha Povey and Barbara Brown (Atkinson); Ann Dippold, Rick Wagner, Susan Roemer, Kathleen Cleary, Joelle Sturms, Diane Jousett, Heidi Aucoin, Stephen Marder, Kim Benoit, Team Marion Sharich and Wiita Team (Concord); Anu Rao, Charlotte Morocco-Mohler, Sandy LeRette, Martha Giaclone, Kathy Kaklamanos, Diane London, Pauline Hanson, Anthony Piacenza, Elizabeth Jarman, Bronwen Pritchard and Sherre Dubis (Nashua); Lou Nixon, Denise Denver, Kathy Phair Alexander, Karin Cannon, Deb Beaudry, Melissa Higgins and Dan Beaudry (Bedford); David Liberatore and Katie Tusi (Tilton); Rhonda Winn, Jane Beal-Costello and Ellen Lombardi (Windham); and Frank Destito and Judy Ilomaki (Hollis).
The Upper Valley office of the Downs Rachlin Martin law firm will be moving over the weekend to the Gateway I building at 67 Etna Rd. in Lebanon. The firm will begin operations at the new location on Monday, March 27. The relocation comes nearly 10 years after attorneys at the former Daschbach, Csatari & Young agreed to form a combined practice with DRM in the Upper Valley.
Ricker Miller of Andover was recently honored as Berkshire Hathaway HomeServices Verani Realty's top-producing real estate agent. Miller, who primarily works out of Verani's Moultonborough office, has been working in real estate in the Lakes Region for nearly 30 years. In addition, Fern Gaspar has joined Berkshire Hathaway HomeServices Verani's Moultonborough office and Deb Sutton has joined the firm's management team in Londonderry.
One Commercial Real Estate, Portsmouth, recently represented Interior Magic New England in the purchase of a new business location at 90 Lafayette Rd. in North Hampton. Previously occupied by a Triumph Motorcycle dealership, the new space for Interior Magic of New England is 8,400 square feet.
Jewett Construction of Raymond recently donated $20,000 to the Portsmouth Historical Society in support of its 2017 exhibition, "Four Centuries of Furniture in Portsmouth," at the galleries of Discover Portsmouth.
Ronald D. Ciotti, an attorney with Hinckley Allen, has begun a six-year role on the Associated General Contractors of America Contract Documents Forum. Ciotti will first serve as vice chair of the forum for a three-year term, followed by a three-year term as chair. Ciotti, who works out of the firm's Boston and Concord, NH, offices, currently serves as president of AGC of New Hampshire, the first attorney to hold the position.
Granite State Solar, a New Hampshire-based provider of photovoltaic solar and high-efficiency home heating and cooling systems, recently broke ground for new headquarters on a three-acre property in Bow. The new office and warehouse building will be about 10,000 square feet.
Milestone Engineering & Construction Inc., Concord, recently completed construction of a 13,800-square-foot office and warehouse at 6 Whitney Drive in Concord for Lakes Region Tent and Event. Architect for the project was the H.L. Turner Group of Concord.
Kathy Scannell of Portsmouth has joined DeStefano Architects, Portsmouth, as business manager. Scannell previously worked managing clients for an IT support company in Methuen, Mass.