People and Property: Real Estate and Construction News Roundup
New hires at TFMoran, Jewett … and more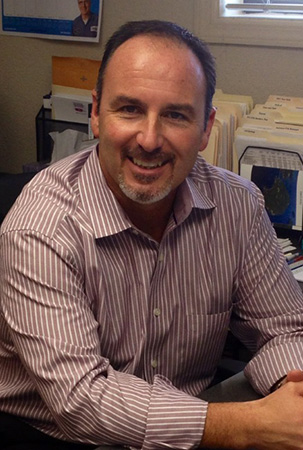 The Majestic Theatre, a theater company that offers family-friendly theater and instruction in dramatic and musical arts, has leased 7,000 square feet at 880 Page St., Manchester. Doug Martin of Colliers International's Manchester office, represented the lessor, McDowell Realty LLC, and Dave Gambaccini of Keller Williams represented Majestic Theatre.
Gregory Griffin of Exeter, an assistant project manager in the Bedford office of GZA, has fulfilled requirements to achieve designation as a Certified Hazardous Materials Manager (CHMM). Griffin is a member of GZA's EH&S/Regulatory Compliance technical practice group.
A resident of Exeter, he graduated from the University of New Hampshire with a Bachelor of Science degree in Chemical Engineering.
Wason Associates Hospitality Real Estate Brokerage Group, Portsmouth, has announced the sale of the Vacationland Inn at 453 Wilson St., Brewer, Maine. The inn has 92 guest rooms and five suites.
Vacationland Inn was sold by Bradford Enterprise Inc. to VINN LLC, a subsidiary of a Maine-based hospitality company.
Ed Settino, a senior broker associate of New Hampshire Business Sales, has been named its Broker of the Year for 2016. It is the fifth year in a row that Settino has earned the honor.
Richard HKS Thackston and Kimberly Matson of R.H. Thackston & Company, Keene, have been awarded Massachusetts real estate sales licenses. Both Thackston and Matson are licensed in the states of New Hampshire and Vermont as well. In addition, Thackston has obtained the designation of Accredited Buyer's Agent (ABR) from the National Association of Realtors.
Dylan Erickson has joined Bedford-based TFMoran Inc. as a civil project engineer. He earned a bachelor's degree in environmental engineering from the University of New Hampshire in 2015, and his work experience includes civil/site design, stormwater management, drainage and utility design and environmental site assessments. In addition, Rollin Khaund has joined TFMoran's Land Surveying Department. In addition to topographic and as-built surveys, his experience includes survey for roadways, utilities and drainage for municipalities, MassDOT and MBTA.
Terracon, a provider of environmental, facilities, geotechnical and materials services, has named Robert Pavlicek as manager of its Eastern Operating Group, which spans from Maine to Florida and from Louisiana to the East Coast.
The Park Theatre in Jaffrey has been awarded a $15,000 grant from The McIninch Foundation for its capital campaign. The grant was matched by another $15,000 gift from a longtime theatre supporter. The two contributions launch the Theatre's "Groundbreakers Campaign," the last push to raise $500,000 to fulfill requirements of government funders before summer.
When it reopens, The Park Theatre will be a performing arts center presenting live performances in a 485-seat built according to LEED Gold Level standards.
Jewett Construction of Raymond has hired Duane Levy as a project manager. Levy previously managed the construction of retail development projects, hotels, medical and dental facilities.
Franklin Savings Bank announced has purchased $100,000 in Community Development Finance Authority tax credits to support PermaCityLife, a nonprofit organization leading revitalization efforts in downtown Franklin. The tax credits will be used to support façade improvements to buildings acquired by PermaCityLife in 2016.
Mechanical contracting firm Palmer & Sicard, Exeter, recently raised $2,240 to benefit the Richie McFarland Children's Center in Stratham. The money was raised during the company's annual holiday celebration.