People and Property: Real Estate and Construction News Roundup
Partnership for Successful Living deal in Nashua, another shipyard project for Brookstone … and more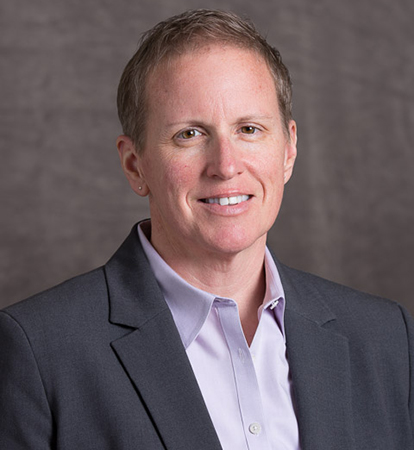 The TD Charitable Foundation, the charitable giving arm of TD Bank, has awarded the Laconia Area Community Land Trust $10,000 to support its Housing Development Program, which is designed to increase the supply of high-quality, permanently affordable housing available to the Laconia community and surrounding towns.
Concord-based Nobis Engineering Inc., has opened an office in Naugatuck, Conn. The Naugatuck office specializes in geotechnical and environmental engineering services for municipal and commercial clients.
Keene Housing and Monadnock Menus, which in 2015 launched the pilot Farm to Family Buying Club, has expanded its local farm-fresh fruits and vegetables buying program by opening a second market location available to Keene Housing-assisted households. The program, launched at Stone Arch Senior Housing on Court Street, has expanded its market location to include the apartment complex at Central Square Terrace in downtown Keene, a senior disabled property with 905 apartments.
The buying club allows Keene Housing families to buy fresh produce directly from the farm at discounted prices. Keene Housing residents and participants receiving housing assistance through the housing choice voucher program are eligible to participate in a Farm to Family Buying Club.
Prolman Realty Inc., Nashua, has announced the sale of 75-77 Northeastern Boulevard in Nashua to the nonprofit agency Harbor Homes Inc. and its affiliated agencies collectively known as the Partnership for Successful Living. Mark Prolman represented the seller, Mandravelis Realty Trust, and assisted the buyer.
The 88,266-square-foot office/flex building is situated on 5.6 acres and is partially occupied by St. Joseph's Hospital and Hello Direct, which plan to remain within the building.
Anytime Fitness, a 24-hour health and fitness club, has leased 5,400 square feet at the Hudson Mall in Hudson. Andy Levy of the MEG Companies represented the lessor, Hudson Vickerry Leasing LLC, and Lisa Ferrari and Mark Prolman of Prolman Realty represented Hudson Health Inc., the lessee.
Olde Tyme Craftsmen Exquisite Wood Floors of Hooksett recently won the "Best Of Customer Service" award on Houzz, an online platform for home remodeling and design. The 35-year-old contracting firm of custom hardwood floors and stairways was chosen by the more than 40 million monthly users that comprise the Houzz community from among more than a million active homebuilding, remodeling and design industry professionals.
Peabody & Smith Realty has added Vince Bell to its team of agents in the Franconia office. Bell previously worked as a longtime property manager in central New Hampshire and owns his own property management firm based in Franconia.
Robert Vida, a structural engineer for Bedford-based TFMoran Inc., recently passed both the Professional Engineer and Structural Engineer exams. The SE exam is an optional two-day exam for structural engineers that is the next level beyond the PE exam. Although not mandatory in New Hampshire, the trend is that it will become the standard for structural engineers in the future, TFMoran said.
Ann Dippold, an agent with Better Homes and Gardens/The Masiello Group's Bow/Concord market, has won the company's Platinum Award based on listing and sales activity.
Willow Pond Sand and Gravel, Newbury, has been sold by Willow Pond Inc. of Fountain Hills, Ariz., to D&E Land Holding LLC of Franklin. D&E is continuing operations as Willow Pond Sand and Gravel LLC. NH Business Sales represented the seller, Marlene Graf, and assisted the buyers, Carol Edmunds and Garth Dubois of D&E.
Brookstone Builders Inc., Manchester, has been selected to perform an expansion and renovation project of the crane center at the Portsmouth Naval Shipyard. The scope-of-work includes new walls and ceilings, HVAC and sprinkler systems, and finish work, and will double the square-footage of office space used by the shipyard's crane operations personnel. Jay Gemmiti will serve as Brookstone's project manager. Prime contractor is Absolute Resource Associates of Portsmouth
Colliers International has announced the lease of 11,000 square feet at 160 S. River Rd., Bedford, to Catholic Medical Center. Plans call for opening a vein clinic and providing office space to several medical specialty groups.
The building is also the site of Derry Medical Center's recently opened primary care offices.
Bob Rohrer and Doug Martin of Colliers International's Manchester office represented the lessor, CREG 160 South River Road LLC, a subsidiary of RJ Finlay & Co. Rohrer also assisted CMC.
As part of the new lease agreements with CMC and DMC, RJ Finlay is planning significant improvements to the property, which will contribute to making 160 South River Road a premier Medical Office Center.
CBRE|Portsmouth has announced that Atlantic Internal Medicine & Pediatrics, Portsmouth, has purchased a 2,172-square-foot medical office condo at 200 Griffin Rd., Unit 6, in Portsmouth. Currently located at 875 Greenland Rd. in Portsmouth, Atlantic will be expanding into a larger space at Griffin Road.
Christian Stallkamp of CBRE|Portsmouth represented the seller in the transaction.
Emily K. Lagerberg-Desrosier has been named Salesperson of the Year for 2016 by R.H. Thackston & Company Realtors, Keene. Lagerberg-Desrosier has been associated with R.H. Thackston for over 15 years.
Eckman Construction, Bedford, has hired Ashlynne de Pinquertaine as assistant project manager.
Office Interiors Limited, Dover, recently completed the furnishings for Wilson Language Training's Portsmouth office. Wilson, publisher of educational programs designed for teaching dyslexic students, has expanded its offerings to include online training materials.