People and Property: Real Estate and Construction News Roundup
NH Housing honors 'Best of 2015,' North Branch begins Dartmouth Coach terminal … and more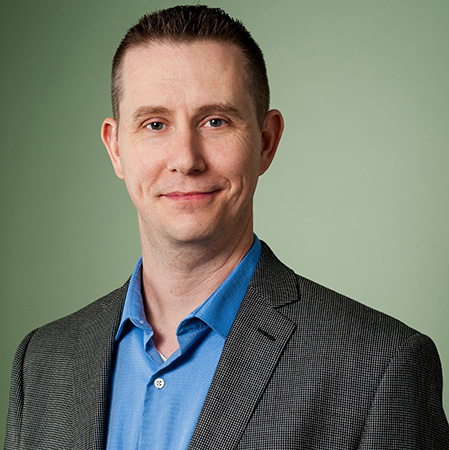 Larochelle Hill Investments LLC of Goffstown has purchased 598 Daniel Webster Highway in Merrimack from Brick & Granite LLC of Merrimack. The building will be rehabilitated for general office use, according to Mike Reed, president of Stebbins Commercial Properties Inc., who represented the seller assisted the buyer in the transaction. According to the Registry of Deeds, sale price was $130,000.
Reed also represented the landlord, Tokena Corp., in a recent five-year lease f 4,400 square feet of space at 470 Pine St. in Manchester to Neurodevelopmental Institute of New Hampshire. Reed also assisted the tenant in the transaction.
In addition, represented 102 Bay Street LLC in the sale of 102 Bay St. in Manchester to Ben Gamache of Manchester.
According to the Registry of Deeds the sale price was $215,000. The building will be rehabilitated for general office use, said Reed.
Lenders, loan originators, and real estate offices were recognized last month at NH Housing's "Best of 2015" ceremony. Those honored were recognized for their high rate of success in connecting buyers with NH Housing mortgage loans.
Top mortgage lenders were: Residential Mortgage Services; Regency Mortgage Corp.; Merrimack Mortgage Company Inc.; 4. Primary Residential Mortgage; St. Mary's Bank; Mortgage Network Inc.; Merrimack County Savings Bank; Northway Bank; and Northpoint Mortgage.
Top loan originators: Jay Vogel, Residential Mortgage Services; Meghan Merrill, Regency Mortgage; Brian Makris, Residential Mortgage Services; Gladys White, Residential Mortgage Services; Lisa Capicchioni, Residential Mortgage Services; Dennis Kochanek, Residential Mortgage Services; Jane Jordan, Mortgage Network Inc.; Carol Jordan, Merrimack Mortgage Company Inc.; Denise Hubbard, Meredith Village Savings Bank; and Marleen June Paquette, Residential Mortgage Services.
CPManagement Inc., Exeter, has been awarded the condominium association management contract for the Jackson Gray Medical Building Condominium Association at 330 Borthwick Ave., Portsmouth.
Epping-based EnviroVantage has been awarded a Gold Level 2016 STEP Safety Award by the Associated Builders and Contractors of Massachusetts. The company previously was awarded a STEP award for its safety record in Connecticut as well. STEP is an acronym for Safety, Training, Evaluation and Process and includes a 20-point guide for company safety.
The Franconia office of Coldwell Banker Linwood Real Estate, has been named a Coldwell Banker Premier Office for 2015. The designation award was achieved by only 17 percent of Coldwell Banker's offices.
Lawrence, Mass.-based Merrimack Valley Credit Union will be opening a new branch in Seabrook this summer – the Lawrence, Mass.-based credit union's sixth location, and its second in New Hampshire. This branch will be located in the Seabrook Commons retail development at the intersection of Route 1 and Provident Way.
The Seacoast Repertory Theatre, Portsmouth, has launched a fundraising campaign to raise $150,000 for an energy-efficient heating and cooling system.
Jon Sherrill, president of Key Heating & Air Conditioning Inc., Exeter, the customized heating and cooling system proposed for installation "will mean, for the first time ever that the Seacoast Rep will be at an optimal temperature year-round."
Key will be installing a commercial system with eight Mitsubishi ductless heating and cooling units.
To date, $30,000 has been raised. For more information, visit seacoastrep.org.
North Branch Construction recently began work on Dartmouth Coach's new two-story bus terminal on Labombard Road in Lebanon. The steel and wood-framed terminal, built on the site of a former auto dealership, will include offices for management on the second floor and a clear story over the waiting room with post and beam trusses. Construction is expected to be complete by late Fall. Design for the project is provided by Sheldon Pennoyer Architects of Concord.
Raymond-based Jewett Construction Company has been selected by Stanley Subaru to undertake a 22,000-square-foot design-build renovation of its Ellsworth, Maine, auto dealership. The project includes renovations and three additions to the existing dealership and annex buildings.
Building Alternatives Inc. of Franconia has been recognized as a 2016 Energy Star Certified Homes Partner by the U.S. Environmental Protection Agency.
The company's homes, located in Bethlehem, Franconia and Webster, were designed so that their energy costs (heating and air conditioning) are 60 percent lower than the average home built in New Hampshire, said owner Bob Tortorice.
Ten New Hampshire students were recently honored as winners of the NH chapter of the American Institute of Architects' 2016 High School Design Competition.
The competition requires students to work on a theoretical project under the guidance of their teachers. AIANH volunteers visit the schools to explain the project and give critiques before the submissions are due. The program involves a design solution, a three-dimensional model, and a graphic plan of the project.
Awards were presented to:
Best Design: Patrick Chan, Salem High School, and Giuseppe Puglisi, Pinkerton Academy, Derry
Best Model: Jarod Redfield, Philip Martino and JT Cloutier, Monadnock Regional High School, Swanzey, and Kara Ammon, ConVal Regional High School, Peterborough
Best Graphic presentation: Hayden Pavao and Lindsay Woodward, Pinkerton Academy, Derry, and Brenna Whitney, Pinkerton, Academy
Jurors' Citation for Overall Design Idea and Model Quality: Hannah Cheneau, ConVal Regional High School
Jurors' Citation for Hand-Drawn Sketches: Brenna Whitney, Pinkerton Academy.
Waddell & Reed Inc. has leased 3,100 square feet of space at 111 Maplewood Ave., Portsmouth. The financial services firm plans to relocate from its current location at 18 Congress St. later this summer. Kent White of CBRE|Portsmouth represented the landlord, and Robert Marchewka of One Commercial Real Estate and Bill Early represented the tenant.