People and Property: Real Estate and Construction News Roundup
Preservation Awards nominations sought … and more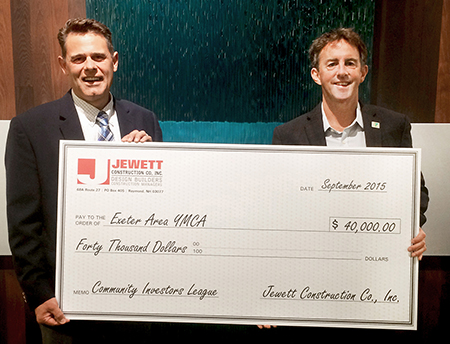 The NH Preservation Alliance is seeking nominations for its annual Preservation Achievement Awards, which recognize individuals, organizations or businesses in the categories of restoration and stewardship, rehabilitation and adaptive use, compatible new construction, public policy, and educational and planning initiatives.
Deadline for submissions is March 11.
Applications are available at nhpreservation.org. The awards will be presented in Concord on May 10, 2016 at the Concord City Auditorium.
Littleton-based housing agency AHEAD has acquired an 8,000-square-foot vacant building on Maine Street in Berlin. The building has been empty since early 2013 when a Family Dollar store from that location to one next door.
AHEAD is also the owner and manager of the Notre Dame Apartments in Berlin, which are in the renovated former Notre Dame High School.
Don Marcotte Flooring of Barrington has earned the Angie's List Super Service Award, reflecting a year of exemplary service provided to members of the local services marketplace and consumer review site in 2015.
CMA Engineers, Portsmouth, has announced the addition of two new engineers to support the firm's New England practice in structural, highway, water and wastewater and solid waste management engineering.
Heidi Lemay will work as an environmental project engineer in the Manchester office. Amy Floren is a senior structural engineer in the Portland, Maine, office.