People and Property: Real Estate and Construction News Roundup
Hoyle Tanner promotes Low, McIntyre takes helm at CBRB New England … and more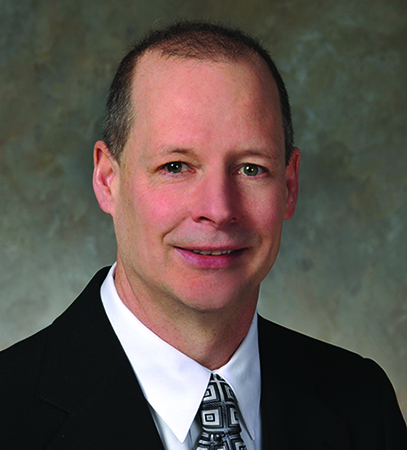 A 41,910-square-foot manufacturing/warehouse building at 710 Main St., Rollinsford, was recently sold by MFB Holdings LLC to Granite State Pioneer Group LLC.
Jeff Apsey, principal of Granite State Pioneer Group, said he purchased the building with an eye toward converting it into a mixed use of residential units, artist work spaces and various warehouse and storage uses. MF Blouin Merchandising Solution will remain as a tenant until it moves to 27 Production Drive in Dover.
David Choate of Colliers International|New Hampshire's Portsmouth office represented MFB Holdings and assisted Granite State Pioneer Group in the transaction. According to the Strafford County Registry of Deeds, the selling price was $525,000.
Matthew J. Low, senior vice president at Hoyle Tanner & Associates, Manchester, has been named the firm's director of engineering operations, a new position. Most recently, Low served as the firm's regional manager of bridges and structures.
Raymond-based Jewett Construction Company has been chosen by Hilltop Chevrolet to renovate the auto dealership on Route 108 in Somersworth. Jewett has assembled the team of Bruce Ronayne Hamilton Architects and engineering firm Norway Plains Associates to design the 20,227-square-foot interior and exterior renovation. The company recently completed a new auto showroom for AutoServ KIA — its fourth project for the Tilton, NH-based AutoServ Dealer Group.
NRT LLC of Madison, N.J. has announced the promotion of Merit McIntyre to president of Coldwell Banker Residential Brokerage in New England. McIntyre will oversee the daily operations of the company's 80 real estate offices and more than 4,000 affiliated sales associates and employees throughout Maine, Massachusetts, New Hampshire and Rhode Island. He most recently served as the company's regional vice president of the Boston region and as Northeast director of commercial real estate for Coldwell Banker Commercial NRT.
McIntyre replaces Pat Villani, who stepped down late last year.
Earlier in his career with the company, McIntyre was the regional vice president of the branch offices in Maine and New Hampshire.
Tyler Phillips, an engineer with Horizons Engineering Inc., Littleton, recently received certification as a certified floodplain manager, the only person to receive such certification in northern New Hampshire, the firm said.
The Associated Builders and Contractors of NH/VT recently presented MSI Mechanical Systems Inc. with a Merit Award for its work associated with the design and build of an expansive HVAC system for Tuscan Kitchen in Burlington, Mass.
North Branch Construction of Concord has been awarded the contract to complete renovations at the Somersworth High School Career Technical Center in Somersworth. Construction is set to begin in late February and will include a 53,000-square-foot interior renovation of the existing Career Technical Center originally built in the mid-1980s.
Construction is expected to be complete by the end of August. Design for the project is provided by Banwell Architects of Lebanon.
Peter Nicholson has been promoted to vice president of construction operations at The Congress Companies of construction management firm headquartered in Peabody, Mass.
Sanborn, Head & Associates Inc., Concord, has announced the addition of new staff members.
Stephen E. Wright has joined Sanborn Head's Westford, Mass., office as a senior leader in the company's Solid Waste Practice. Stephen G. Zemba has joined the staff of Sanborn Head's Randolph, Vt., office.