People and Property: Real Estate and Construction News Roundup
G.M. Roth wins Cornerstone People's Choice Award, new mortgage chief at Citizens … and more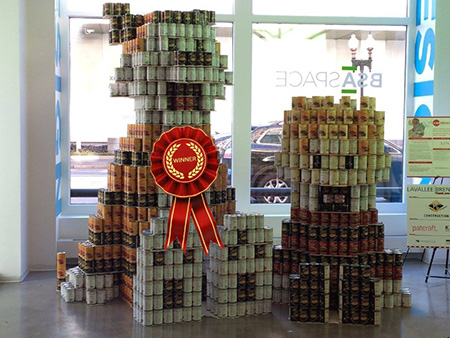 G.M. Roth Design Remodeling Inc. of Nashua won the People's Choice Award at the annual Cornerstone Awards ceremony held recently at The Riverside Room at the Waumbec Mill, in Manchester. The awards, produced by the NH Home Builders Association's Sales & Marketing Council, recognize excellence in all areas of the building industry including sales & marketing, design, remodeling, new construction, landscaping and special features.
Categories included light commercial interior design, new home construction, remodeled baths, remodeled kitchens, landscape design, most creative website, best brochure, best ad, best interior merchandizing of a model, and much more.
The full list of 39 winners can be found at nhcornerstoneawards.com.
Jeff Speck, city planner and the author of "Walkable City: How Downtown Can Save America, One Step at a Time," will speak Monday, Nov. 9, at he NH Institute of Art in Manchester. The event will run from 6:30 to 9 p.m.
Speck, a city planner and architectural designer who advocates internationally for smart growth and sustainable design. As Director of Design at the National Endowment for the Arts from 2003 to 2007, he oversaw the Mayors' Institute on City Design and created the Governors' Institute on Community Design, a federal program that helps state governors fight suburban sprawl.
The event is free and open to the public.
Citizens Bank recently provided a $22.7 million term loan to Linear Retail Properties, an owner, developer and operator of some 80 retail properties in New Hampshire and throughout New England.
The firm has 10 New Hampshire properties, including Daniel Webster Plaza and Webster Crossing in Nashua.
Millwork Masters in Nashua has added Stew Tardif, who has over 20 years of experience in the millwork work and residential window and door industry, to its sales team.
A current tenant will be expanding its presence at the Brady Sullivan Airport Center in Manchester while a new one has leased space at the location, Brady Sullivan Properties announced.
EPE Corp. will add 10,355 square feet to its current 45,230 square feet. In addition, Temescal Wellness, which was awarded two of New Hampshire's four medical cannabis licenses to cultivate and process medical marijuana, has leased 25,000 square feet of flex and office space to grow the plants.
With the new agreements, the Airport Center will be fully leased, Brady Sullivan said.
Raymond based Jewett Construction Co. Inc. has contracted with the Bean Group to construct the firm's new corporate headquarters at 1150 Sagamore Ave., in Portsmouth.
The 8,000-square-foot building, designed by the team of Plan Ahead Inc. and Engineering Alliance Inc., allows for two complete tenant suites composed of executive offices, conference rooms, kitchenettes, restrooms and mechanical closets.
Completion of the eight-month project is set for the spring of 2016.
Manchester-based digital marketing agency wedü recently won a gold award for creative excellence in website design for its work with New Hampshire design, build and construction management firm Procon Inc.
The W3 Awards honors outstanding websites, web marketing, web video, mobile sites/apps and social content.
GZA GeoEnvironmental Inc. has announced that Claire Golden Lund of Concord has joined the company as an associate principal in the Environmental Practice Group of the Bedford office.
Chris Nard has been named president of mortgage at Citizens Bank. Nard, who has some 30 years of experience in the industry, previously served as president and chief operating officer of Old Republic International Corp.
He succeeds Cheryl Nolda, who is leaving the company at the end of the year after five years with Citizens.
Jenny Bedell has joined Four Seasons Sotheby's International Realty as chief financial officer. She will be based at the firm's headquarters in South Burlington, Vt.