People and Property: Real Estate and Construction News Roundup
S.W. Cole acquires Vt. business, new tenant for Brady Sullivan Airport Center … and more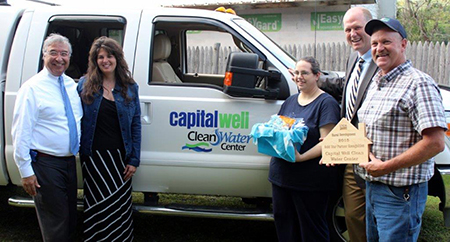 Bangor, Maine-based S.W. Cole Engineering Inc., has acquired the construction materials testing division of EIV Technical Services if Williston, Vt. The Vermont firm provides services in the fields of civil engineering, construction inspection, hydrology, survey, environmental permitting and historic assessment.
S.W. Cole, which also has offices in New Hampshire, has acquired EIV's construction materials testing equipment and laboratory and is currently accepting applications for field and laboratory technicians, the firm said.
The operation will be overseen by Alan Brown, who also oversees S.W. Cole's White River Junction, Vt., office.
Raymond-based design-builder Jewett Construction Co. has contracted with O'Reilly Automotive Inc. of Springfield, Mo., for renovations to an existing O'Reilly Auto Parts store in Augusta, Maine, as well as construction of a new store in Milford, Mass.
Intown Concord will present its seventh annual Upstairs, Downtown, Underground Walking Tour from 5:15 to 8 p.m., Thursday, Sept. 17. The tour this year will offer ticketholders a glimpse into unique and rarely seen upper-story and underground locations in Concord. On the tour for only the second time is the International Order of Odd Fellows building on Pleasant Street, an undeveloped downtown building featuring a vintage gymnasium with boxing ring. Another highlight will be the catacombs once used as the vaults for Merrimack County Savings Bank as well as a visit with Severino Construction, the construction company working on the Main Street reconstruction project.
Tickets are $30 each. For more information, visit intownconcord.org.
John Jackman of Jackman Commercial Realty, Manchester, has been selected as exclusive agent to sell a 35,427-square-foot Class A office tower at 547 Amherst St. in Nashua.
The four-story property, with a sale price of $3.7 million, is over 90 percent occupied.
TwinState MakerSpaces Inc., developer of the Claremont MakerSpace, was recently awarded a $250,000 economic development grant from the Northern Borders Regional Commission.
The makerspace will be located in a 10,000-square-foot facility in downtown Claremont, at the site of the former Sawtooth mill.
Technology, arts, machinery and classroom facilities will be located on the premises. The MakerSpace will be used for the promotion of business and workforce development through educational offerings.
For more information, visit claremontmakerspace.org or contact Josh Bushueff at jbushueff@twinstatemakerspaces.org.
Gentex Corp. will be relocating from its Brown Avenue location in Manchester to a 43,000-square-foot location at the Brady Sullivan Airport Center in Manchester in November.
Gentex, which has five other locations throughout the country, is a provider of innovative solutions to enhance the personal protection and situational awareness for global defense and security personnel operating in high-performance environments.
This new tenant relationship was a combined effort by Bill Leurs of Tamposi-Nash Real Estate and Brady Sullivan's Charles Panasis, with support from the commercial leasing team of Benjamin Kelley and Elizabeth Sachetta.