People and Property: Real Estate and Construction News Roundup
Belknap EDC purchases Colonial Theatre, St. Mary's adds to its mortgage lending team .... and more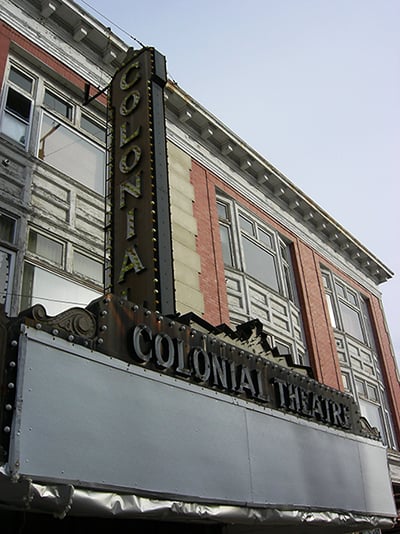 Belknap Economic Development Council announced it has purchased the Colonial Theatre property in downtown Laconia to renovate over the next five years. Specifically, a wholly-owned subsidiary of Belknap EDC, 609 Main St. LLC, acquired the property. Belknap EDC has contracted with Bayside Rentals and Management to provide property management services. John Giere of Wescott Law and Kevin Sullivan and Steven Weeks, Jr. of Weeks Commercial Real Estate volunteered their expertise in the project.
SFC Engineering Partnership Inc. of Auburn recently welcomed Eric R. Kizak, P.E. to manage its structural engineering division. Kizak will be working as the senior structural engineer for SFC. He received his Bachelor of Science in Civil Engineering with a certificate in Structural Engineering from the University of Pittsburg in 1994. Last year, Eric received his Master of Real Estate Development from Auburn University.
St. Mary's Bank announced Sunshine Voisine as the newest member of the Mortgage Lending team. Voisine is an experienced banker and began her career with St. Mary's Bank in 1991. She has held multiple member service positions prior to her transition into mortgage lending, most recently as a sales & service representative at the McGregor Street headquarters in Manchester.
TFMoran Inc. recently added a land surveyor and two engineers to the company's staff.
Thomas Berube LLS, PLS joins TFMoran's survey department with nearly thirty years of surveying experience. He is a licensed land surveyor in the states of New Hampshire, Massachusetts and Maine. Berube has a Bachelor of Arts degree in Geology from Boston University.
Jack McTigue, EIT has joined the MSC division of TFMoran in Portsmouth, serving as a project engineer. He has over twenty years experience in the civil engineering field including roadway design, site development and project management. McTigue has an Associates of Science degree in Civil Engineering from the University of Maine, and a Bachelor of Science degree from the University of New Hampshire.
Jonathan Nadeau, EIT has joined the structural engineering division serving as a Structural Engineer. Nadeau has a Bachelor of Science degree in Civil and Environmental Engineering, and a Master of Science degree in Civil and Environmental Engineering with a Structural focus from the University of Massachusetts-Lowell.
Acadia Insurance, a W. R. Berkley Company, recently recognized Concord-based Davis and Towle Insurance Group for writing more than $5 million in premium with the company. To celebrate this milestone, Acadia commissioned and presented a handcrafted grandfather clock from a Portland, Maine artisan. Davis and Towle is the 35th recipient of the award and clock since the award program was first implemented in 1992.