People and Property: Real Estate and Construction News Roundup
Nashua Courthouse finds a new owner, academy clock towers receive a fresh face .... and more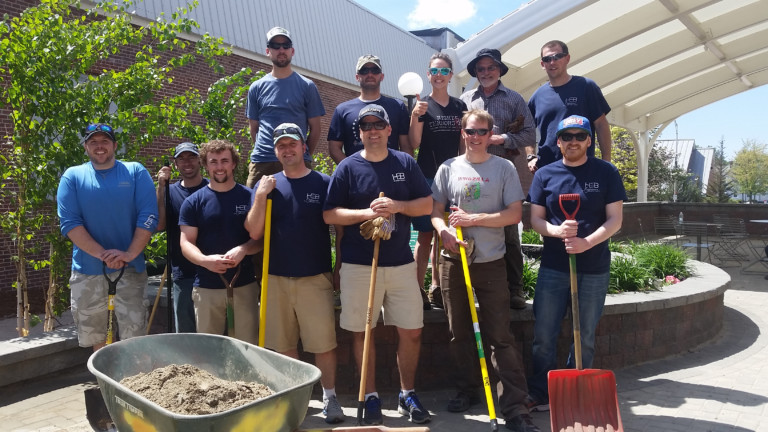 NAI Norwood Group announced the former Nashua Courthouse on Walnut Street has been sold to Walnut Nashua, LLC. Judy Niles-Simmons and Karl Norwood represented the seller, the State of New Hampshire, in the transaction. According to the registry of deeds, the sale closed on June 18, 2015 for $720,000. The former courthouse closed when the new facility opened at 30 Spring Street, Nashua.
The new owner had not revealed his plans for this 28,621+/- square foot building at the time of the sale.
D'Avanza Clock Repair, LLC of Goffstown has been awarded the work contract to repair the tower clock on Pinkerton Academy in Derry. It recently completed the restoration of the tower clock, including 23K gold leaf numerals and hands, on Dow Academy in Franconia.
A partnership between Boscawen-based installer Granite State Solar and solar tracker manufacturer AllEarth Renewables, Williston, Vt., has been announced. AllEarth designs and manufactures trackers that it says use GPS and wireless technology to follow the sun throughout the day to boost solar energy production by up to 45 percent over roof-top installations. The ground-mounted systems are designed for homes and commercial-scale installations.
Employees of North Conway-based HEB Engineers, Inc. participated in the annual Berlin Day of Caring this spring to clean up downtown Berlin, in preparation for summer. The civil and structural engineering firm participates in the event every year through its HEB Cares! Program.
GZA GeoEnvironmental Inc., Bedford, has awarded a $2,500 shareholder's grant to The Salvation Army: Kids Café in Manchester. GZA bestows four roughly $2,500 grants each year to organizations whose specific programs would best benefit from the award.
Steve Harris, senior project manager at Jewett Construction Co., Inc., has been named to the board of directors of the Daniel Webster Council, Boy Scouts of America.