People and Property: Real Estate and Construction News Roundup
Goodriches sell Epping landmark, Terry retires from North Branch … and more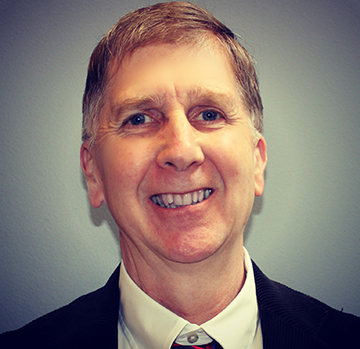 Robert and David Goodrich, fourth-generation owners of the 128-year-old Goodrich Brick and Stone in Epping, have sold three parcels of the subdivided property to Cumberland Farms, Gove Development and Valvoline Instant Oil Change, making way for a new retail configuration that will include a Dollar Tree and a Valvoline facility.
John Mueller of NAI Norwood Group represented the Goodriches in the sales. One ¾-acre pad remains available.
The Manchester Housing and Redevelopment Authority has chosen Eckman Construction of Bedford to serve as Construction Manager to build new affordable housing units on South Main Street in Manchester. The new two-story facility will feature one-bedroom apartments, common spaces and full laundry amenities.
The new building will be located at 168-194 S. Main St., where the consignment store OPUS currently exists. According to its company website, OPUS will be moving to a new location, as the existing building will be removed to make way for the brand new apartment building and future resident parking. Construction is anticipated to begin this summer.
CMK Architects of Manchester is the architect.
Eckman Construction also is providing design-build services for R.J. Finlay & Co. to reconstruct the existing parking structure at 30 Temple St. in Nashua. Eckman has begun work deconstructing the old parking deck to make way for a new parking structure.
Formerly known as Indian Head Plaza, the commercial building is home to a variety of businesses including attorney's offices and The Seedling Café.
After 39 years with Concord-based North Branch Construction, company treasurer Robert Terry has retired. Terry, who joined North Branch in 1976, the second-longest-serving employee in the company's history.
Terry, also has been a member of the board of directors of the ABC New Hampshire Group Workers' Compensation Construction Benefits Services Self-Insured Trust since 2004.
Vice President Christopher Galbraith has been promoted to succeed Terry. Galbraith began his career at North Branch in 2005 and was named a principal of the firm in 2014.
The law firm of Bernstein Shur has announced that David Aborn of Merrimack, former U.S. Housing and Urban Development Northern New England associate regional counsel, has joined the firm, serving as of counsel in the government finance team.
Atlantic Orthopaedics & Sports Medicine will be building a new facility at 1900 Lafayette Rd. in Portsmouth. BBL Medical Facilities and HCP Architects of Albany, N.Y., are constructing the facility via a design-build delivery system with an estimated completion date of January 2016.
Franklin Savings Bank is financing a $2.99 million project that calls for major renovations to the main fire station located in the village of Contoocook.
Gas turbine generators using Portsmouth-based FlexEnergy's synchronous generator-based microturbines, are being installed in a newly constructed residential complex in Seoul, South Korea. Continuously operating in parallel with the grid, FlexEnergy's turbines supply the bulk of the complex's electricity demand and supplement hot water boilers with built-in waste heat recovery modules. FlexEnergy also offers an integrated hot water cogeneration module, resulting in cost savings.
It is the first of three near-term projects in Korea for the company.
Manchester-based, Red Oak Apartment Homes Inc. has added Amy Silva as a property manager at its Redstone Apartment Community at 10 Sentinel Court in Manchester. She will be overseeing over 200 new one- and two-bedroom apartments and five-bedroom single-family homes.
Meanwhile, the Apartment Association of New Hampshire has awarded the New Hampshire Leasing Professional of the Year Award for 2015 to Katelyn Garrity of Red Oak Apartment Homes.
Bank of New England has named Adam Johnston vice president of commercial real estate lending. He will focus primarily on lending in greater Boston, North Shore, Merrimack Valley and New Hampshire.
Sylvia von Aulock of Nashua has been named deputy executive director of the Southern New Hampshire Planning Commission. She has served as Exeter's town planner since 1999.
Pappas Realty Partners, affiliated with Portsmouth-based Keller Williams Coastal Realty, has been selected as the exclusive marketing agent for a new lifestyle community, Sea Landing, in Wells, Maine. The community features 10 single-family condominium homes and is owned by Legacy Partners of Wakefield, Mass.
About Pappas Realty Partners/Keller Williams Coastal
Veteran businessman Arthur J. Pappas runs the Pappas Realty Partners group within Keller Williams Coastal, located at 750 Lafayette Road, Suite 201, Portsmouth, NH. He is a residential and commercial real estate specialist. For additional information on this property, or others, please contact Arthur Pappas.
Jewett Automotive Design & Construction, Raymond, recently completed renovations at Orleans Toyota in Orleans, Mass. The project included a 3,400-square-foot facade upgrade to comply with Toyota's current branding requirements, as well as miscellaneous interior improvements.