People and Property: Real Estate and Construction News Roundup
LRCC building operator course set, North Branch win Laconia Fire Station project … and more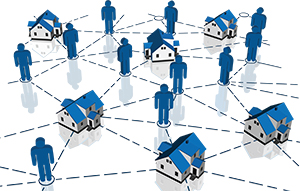 Building managers can reduce operating costs and improve building performance by enrolling in the Building Operator Certification (BOC) course at Lakes Region Community College that starts Friday, Feb. 20.
The eight-day BOC program helps large building operators find cost-effective ways to reduce energy. It is endorsed by Liberty Utilities, New Hampshire Electric Cooperative, PSNH and Unitil, which offer a 50% tuition discount for their New Hampshire commercial and industrial customers.
Topics include building operations and maintenance, energy benchmarking, efficient lighting, HVAC controls and operations, indoor air quality, electrical systems and energy management planning.
For more information, visit to lrcc.edu/energy/energy-calendar.
North Branch Construction of Concord has been awarded a contract to complete renovation of the Laconia Fire Station.
Construction will include the renovation of approximately 13,200 square feet of the existing two-story CMU block frame building and the addition of an approximately 13,000 square foot, two-story steel-frame concrete deck with brick façade.
Construction is set to begin in February and is scheduled for completion by December. Design for the project is being provided by Warrenstreet Architects of Concord.
Tangram 3DS, a 3D architectural visualization firm based in Kittery, Maine, was recently selected by the City of Portsmouth to produce a large-scale 3D massing model of the city's historic district.
The online model will encompass more than 1,000 properties — including over 600 fully textured buildings in photographic detail — in addition to a dedicated web portal for viewers, the company said.
Jewett Metal Buildings & Steel Erectors, the Scarborough, Maine-based division of Jewett Construction Co. Inc. of Raymond, has completed an addition at Pratt & Whitney's Berwick, Maine, facility.
Working under contract with PM Construction of Saco, JMB erected a 19,500-square-foot pre-engineered metal building designed as a staging area for streamlining the company's shipping process.
The Coldwell Banker Residential Brokerage office in Amherst recently donated $500 to SHARE Outreach Inc. through the company's charitable foundation, Coldwell Banker Residential Brokerage Cares.
SHARE Outreach Inc. is a nonprofit organization that provides food, clothing and emergency financial assistance to families in need in Amherst, Milford, Mont Vernon and Brookline.
Employees and sales associates affiliated with Coldwell Banker Residential Brokerage offices in New Hampshire, Maine, Massachusetts and Rhode Island donate a portion of their sales commissions or paychecks to Coldwell Banker Residential Brokerage Cares, which supports nonprofit organizations throughout New England.