People and Property: Real Estate and Construction News From Around NH
North Branch begins work on Wallace Farms Phase 2, Bow industrial condo building sold of $1.15 million … and more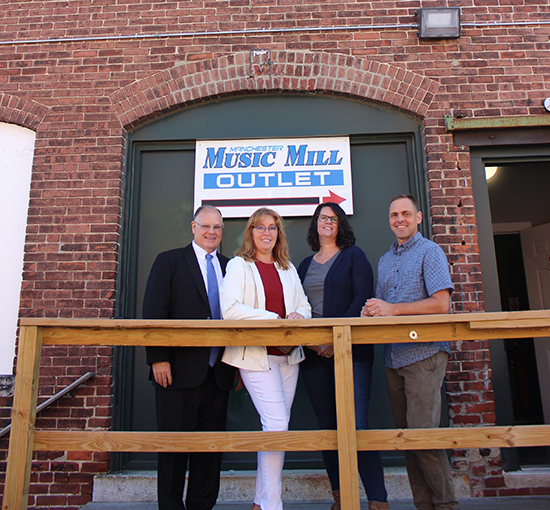 The rating of the New Hampshire's Turnpike System long-term revenue bonds has been upgraded from A1 to Aa3 by Moody's Investor Service. Moody's said the upgrade is the result of the system's "conservative management that has consistently achieved budget targets with respect to operations and maintenance expenses." Following major capital improvements on the New Hampshire Turnpike System, the system had approximately $336 million in outstanding bonds as of June 30.
Berkshire Hathaway HomeServices New York, New England and Westchester Properties has launched a new marketing and technology-support platform, BHHS Connect, designed for the more than 1,800 agents in the 54 offices associated with the three companies throughout the Northeast.
Included in BHHS Connect are auto-generated and agent-branded marketing materials, designed to streamline the process of marketing a listing. Some of the new company created materials include: reports to all leads captured using the company's preferred open house sign-in platform or through social media ads, and e-cards to competitor agents, which allow agents who are representing similar properties in similar markets, to automatically connect.
NAI Norwood Group has announced the sale of the 15,625-squarefoot 7 Tallwood Drive industrial condo building in Bow for $1.15 million. Chris Norwood and Joe Robinson represented the seller, Laurendeau Enterprises LLC. The buyer, KT Cappellini, had no representation.
Mike Reed, president of Stebbins Commercial Properties, has announced the sale of the 8,743-square-foot commercial building at 99 Manchester St., Manchester, by 99 Manchester Street LLC to Matt and Jody Wilhelm of Manchester. Reed represented the seller and Will Kanteres represented the buyer in the transaction. According to the Registry of Deeds the sale price was $525,000.00.
North Branch Construction of Concord has begun work on Phase II of the Wallace Farm Apartment Homes community on Bridle Path Lane in Londonderry. The $13.2 million project includes three 24-unit, three-story apartment buildings. The 72 additional one- and two-bedroom units will bring the total number of mixed-income units available in the Wallace Farm community to 168 units. The New Hampshire Housing Finance Authority provided funding for the project through the federal Low Income Housing Tax Credit program and a HUD HOME subsidy. Market Square Architects of Portsmouth is the architect.
Renee Dunn and Daniel Lamb have joined JSA Inc. of Portsmouth as the newest associates in the firm. Dunn works in JSA's interior design studio and Lamb, an architect is a design and construction phase green building expert.
Prolman Realty Inc. has announced the lease of 95 Northeastern Boulevard in Nashua to Granite State Coffee Roasters Inc. According Lisa Ferrari, who represented the lessor, the building is a 5,000-square-foot warehouse/showroom and will be used as a retail and wholesale coffee roasting facility.