People and Property: Real Estate and Construction News From Around NH
JSA's Kozak named AIANH president, Franklin Pierce cuts ribbon at new business school site … and more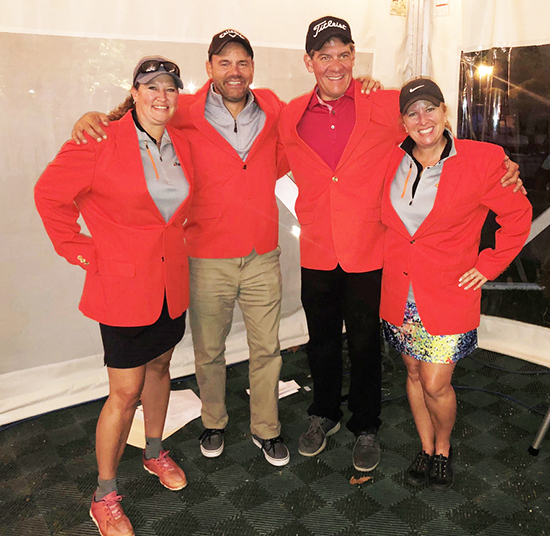 The Coos Economic Development Corp. recent recognized Bob DeAngelis, president of the board of directors since 2016 and executive director two years before that, at their meeting at the Mountain View Grand Resort. DeAngelis, who recently stepped down from the post, was honored for his "hard work, dedication and leadership." He is being succeeded by Glenn Coppelman as president.
Tracy Kozak, principal at Portsmouth-based architectural firm JSA Inc., has been named president of the board of directors of the American Institute of Architects, New Hampshire Chapter.
Milford-based Alene Candles recently broke ground on a new $30 million, 280,000 square-foot warehouse facility in the New Albany International Business Park in New Albany, Ohio. The company said it anticipates creating 58 jobs. The company built an initial location in New Albany in 2012 and, working with Columbus, Ohio, real estate developer The Daimler Group decided to build a new facility approximately one mile away from the current building in Ohio.
The Manchester Professional Firefighters Association Local 856 kicked off its annual Operation Warm fundraising campaign with a $10,000 donation from Brady Sullivan Properties. Operation Warm is a program that buys new winter coats for children of need. It is the second year in a row Brady Sullivan has donated $10,000 to the effort.
Waypoint Robotics, a maker of autonomous robots, has moved into a larger manufacturing facility on East Dunstable Road in Nashua from its former location in Merrimack. The new location features expanded space for production, design, engineering, quality control and robot testing, the firm said.
Andy Smith of Littleton-based Peabody & Smith Realty spoke recently as a panelist at a gathering of over 330 CEOs and real estate professionals held in New York City. He took part in a discussion titled, "Independently Healthy: How Independent Firms Are Prospering in Today's Market." The discussion focused on the differences between independent brokerages and large franchises.
Officials at Franklin Pierce University recently cut the ribbon to celebrate the opening of the College of Business' new home in Monadnock Hall on the Rindge campus. The celebration marked the first academic year of operation for the newly renovated building, but also the university's commitment to create an Innovation Hub and Executive-in-Residence program.