People and Property: Real Estate and Construction News From Around NH
Colliers adds office in Maine … and more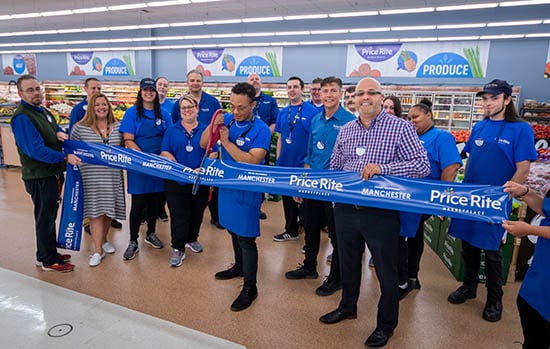 Lakes Region Community Developers, Horizons Counseling Center and Navigating Recovery of the Lakes Region are partnering to create Compass House, a group home for women in recovery, at 658 Union Ave., Laconia. LRCD will renovate the building, which previously served as its headquarters. Horizons will operate Compass House with support from Navigating Recovery. Renovations at Compass House are underway by Martini Northern. Construction is scheduled to be complete early this winter. Financing is provided by New Hampshire Housing Finance Authority through a special appropriation that the New Hampshire Legislature made to the state's Affordable Housing Fund in 2017, specifically to increase housing options for people in recovery from substance use disorder or those experiencing a mental illness. The building will accommodate up to eight women at a time.
Colliers International Group Inc. has expanded into Maine with the opening of a new office in Portland, which will now be the third Colliers office in northern New England, along with Manchester and Portsmouth in New Hampshire. Mike Cobb is managing director of the new office, whose services include sale and leasing brokerage, development and consulting, financial services, property management, and advisory expertise.
Concord Commercial Real Estate recently worked with the landlord of Chichester Commons, 114 Dover Rd., Chichester, in placing new tenants in over 4,000 square feet of space, including NH Donut Company, LCA of Concord, For the Love of Dogs Everywhere and State Bolt & Supply.
Eric Woodmansee of Northwood has joined Jewett Construction as an assistant project manager.
Werner Mazda, currently at 1050 Gold St. in Manchester, has announced plans to move into the former site of Planet Fitness at 736 Huse Rd. in Manchester. The Planet Fitness recently reopened at Center View Plaza, the former site of a Lowe's store.
Prolman Realty, Nashua, has been selected by Columbia USA LLC to market for sale 6-2 Columbia Drive in the Bonn Terrain Industrial Park, Nashua. According to Mark Prolman, the 15,200-square-foot building consists of 2,400 square feet of office space and 12,800 square feet of lab, clean room and warehouse space.
A Carter's OshKosh store will be opening at the Pheasant Lane Mall in November, the mall's owner, Simon, has announced.