People and Property: Real Estate and Construction News From Around NH
$60m construction loan for Tuscan Village retail development … and more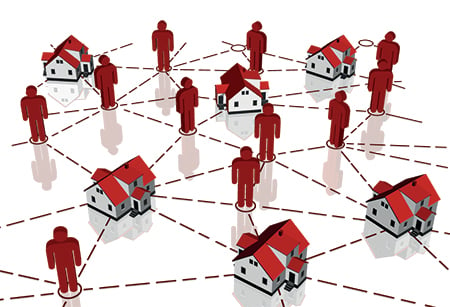 Berkshire Bank has closed on a $60 million construction loan for the 199,000-square-foot retail center in the South Village at the massive Tuscan Village mixed-use project at the site of the former Rockingham Park racetrack. Salem Five Bank is partnering in the financing.
The center is being developed by owner Joe Faro of Tuscan Brands and will feature such tenants as LL Bean, Williams-Sonoma, Tuscan Market, Pottery Barn, Old Navy, Ulta Beauty, Chick-fil-A, Chipotle, Drive Custom Fit and Chase Bank.
Upon completion, Tuscan Village will comprise over 800,000 square feet of retail, 950 residential units, two hotels, and 1 million square feet of office space. In addition, Tuscan Village will be home to a medical complex where Mass General Hospital will provide clinical and diagnostic services in an 80,000-square-foot facility.
Steve Schneider, for 13 years executive director of the Upper Valley Lake Sunapee Regional Planning Commission, has taken the job as CEO and general manager of the Eastman Community Association, a private residential community in Grantham, Springfield and Enfield with more than 1,500 residences. Schneider, who previously served 11 years as Enfield's town manager, starts his new job May 1. He succeeds Ken Ryder, who has been at the helm at Eastman since 2001.
Brookstone Builders Inc., Manchester, has been awarded roof a replacement project by Hillsborough County of New Hampshire. The project will involve replacing 23,000 square feet of existing shingle roofs on three buildings at the county nursing home's Mast Road campus in Goffstown. Mark Brockelman will serve as Brookstone's project manager.
Ray Newton of Peabody & Smith Realty's Holderness office has become a licensed associate broker. Newton has worked in real estate for over a decade, and actively lists and sells property on Squam Lake and in the central New Hampshire.
Realtors Cindy Anderson of Bow and Bedford resident Liz Purnell of the Anderson-Purnell Real Estate Group, have joined Keller Williams Metro. Anderson-Purnell now operates from the Bedford headquarters at 168 S. River Rd. They most recently worked with Coldwell Banker in Bedford, where both members received top performer awards.
Carmen Lorentz of Belmont, executive director of Lakes Region Community Developers has joined the board of directors of Meredith Village Savings Bank. Prior to joining LRCD, Lorentz was director of the state Division of Economic Development and before that was executive director of the Belknap Economic Development Council.
Senior advisors Michael B. Charron and Joan Blais of Berkshire Hathaway HomeServices Verani Realty's Commercial Division have both been presented with "Top 5 Agents in the Network" honors by the Berkshire Hathaway national network. Charron finished the year in the number 3 spot and Blais finished at number 5.