People and Property: Real Estate and Construction News From Around NH
Ruger estate up for auction, first North Country veterans housing project to open … and more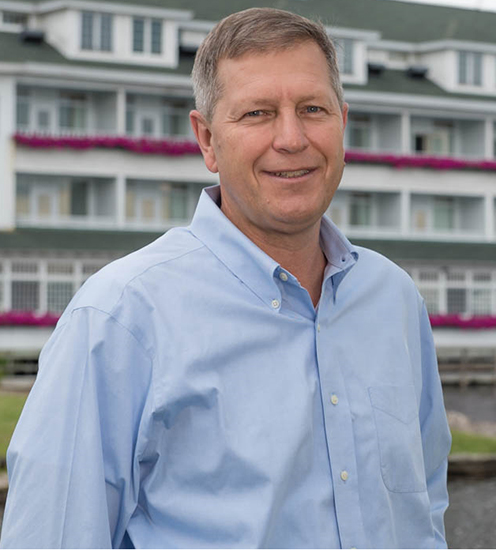 Nashua-based RE/MAX Innovative Properties, created last year with the merger of RE/MAX Innovative and RE/MAX Properties, has launched a Commercial & Business Brokerage Division. Heading up the new unit will be Jay DelMonte, a former Masiello Group senior business broker specialist. Joining him will be commercial specialists Kathy MacKinnon and Rose Culver.
On Friday, Sept. 6, Harbor Homes, a member of the Partnership for Successful Living, will hold a ribbon-cutting ceremony to celebrate the completion of the Boulder Point Veterans Housing project in Plymouth, the first permanent residences for homeless families in northern New Hampshire. The event will begin at 11 a.m. at the site of the new facility at 108 Boulder Point Drive. The project is the fourth large-scale veteran housing project developed by Harbor Homes' Veterans First program. The 29,000-square-foot Boulder Point is has 25 one-bedroom apartments and five two-bedroom apartments families. It also offers support services as well as health care and case management.
A 110-acre estate in Newport owned by William B. Ruger, co-founder of Sturm, Ruger & Co., will be sold at auction Friday, Sept. 7. Andrew Peterson of The Petersons Inc. Country Real Estate in Peterborough has listed the estate at $2.5 million as a reference point. The estate was built in the 1880s by railroad magnate and robber baron Austin Corbin on the site of his former childhood home. The estate today includes the main residence and several outbuildings: a tri-level barn, heated workshop, detached gentleman's library and four-bedroom guesthouse.
In addition, the Ruger family has put on the market the most expensive property in Maine, in Bar Harbor. It's listed for $12.5 million and is set to go to auction without reserve on the same day.Laconia Housing is preparing to welcome the first residents to Sunrise House, a new 16-unit apartment building in downtown Laconia, in October. Sunrise House is located adjacent to Laconia Housing's 98-unit Sunrise Towers. Sunrise House will provide housing and support services to persons with disabilities who are 62 or older. Construction, which began in November 2018, will be completed in September and occupancy will begin in October 2019.