People and Property: Real Estate and Construction News From Around NH
Kinex Cappers buys Columbia Drive unit … and more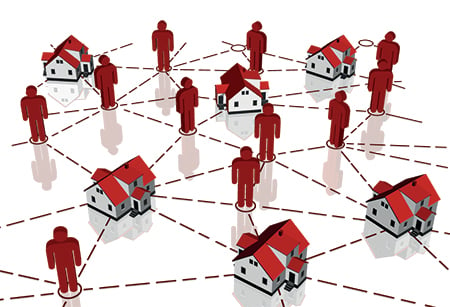 Allen & Major's New Hampshire Land Survey team recently completed a survey of a large tract of land in Temple, NH. The property is owned by The Martin and Lynda Connolly Trust and managed by Connolly Brothers Dairy Farm, LLC. The Connolly family including, Linda and Marty Connolly and their sons generously worked with the USDA Natural Resource Conservation Service as part of the Wetlands Reserve Program (WRP). WRP is a voluntary program offering landowners the opportunity to protect, restore, and enhance wetlands on their property. Out of the 60.8 acres surveyed, 42.5 acres were included in the Easement and added to the 74 acres of farm and forest land that was previously preserved with an easement by the Connolly's to prevent development. A&M's Andy Ruggles and Jim Smith created the plan for the USDA.
The nonprofit Kimball Jenkins Estate in Concord has announced that it has raised three quarters of the funding needed for a museum-quality restoration of the original slate and copper roof of the 1882 High Victorian Gothic brick house, also known as the "mansion." As a result, the organization has launched the public phase of its fund-raising campaign, seeking the last $100,000 for what will be a $400,000 capital project. For more information, visit kimballjenkins/Mansion-Restoration.
Prolman Realty Inc., Nashua, has announced the sale of 6 Columbia Drive, Unit 2 to LASQ LLC. The 15,200-square-foot building consists of 2,400 square feet of office space and 12,800 square feet of lab, clean room and warehouse space. The seller, Columbia US LLC, was represented by Prolman and the buyer was represented by Hirsch and Company, which said that the building will be occupied by Kinex Cappers LLC, which manufacture bottle capping machines.
The March 20 ribbon-cutting ceremony planned for the recently revitalized Goddard Block in Claremont has been rescheduled, organizers of the event said. They added there will be more information upcoming about the finished project, which has created 36 studio, one- and two-bedroom apartments and three retail and commercial spaces.