People and Property: Real Estate and Construction News From Around NH
Coast Guard faulted for slow bridge project decisions, Keystone Management expands N.C. housing portfolio … and more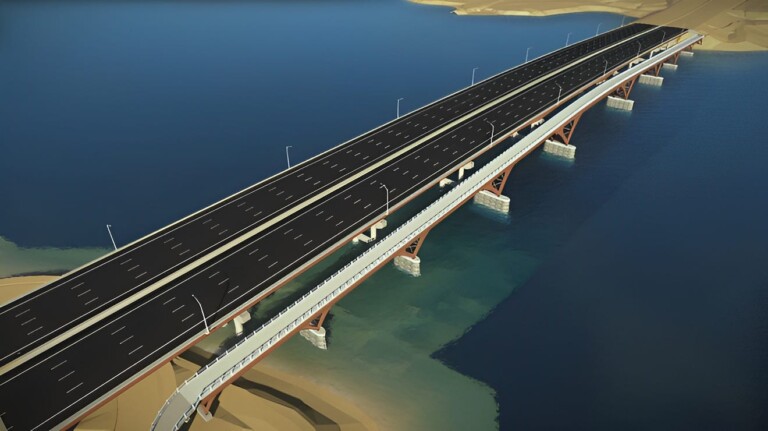 Coast Guard faulted for slow bridge project decisions
Gov. Chris Sununu and Executive Councilor Janet Stevens of Rye are calling on New Hampshire's congressional delegation to help speed up long awaited work to replace three bridges on the Seacoast.
Seacoast Online report that, in a letter to the delegation Sununu and Stevens said the projects are facing delays because the U.S. Coast Guard has been slow to issue permits.
The projects involved are the General Sullivan Bridge pedestrian/bicycle replacement connecting Newington to Dover alongside the Little Bay bridges, the Neil R. Underwood Bridge on Route 1A from Hampton to Seabrook, and a Route 1B bridge from New Castle to Rye running over the Piscataqua estuary.
In their letter, Stevens and Sununu wrote that the Coast Guard has yet to issue bridge permits for the General Sullivan Bridge and Neil R. Underwood Bridge projects and has not issued an updated preliminary navigation determination for the bridge connecting New Castle to Rye since July 2022.
Sununu and Stevens said the decisions are urgent because the General Sullivan Bridge and Neil R. Underwood Bridge projects are scheduled to go out to bid before the end of the federal fiscal year on Sept. 30.
The governor's office stated funding for the General Sullivan Bridge and Neil R. Underwood Bridge replacement projects could be lost if action isn't taken before the end of the federal fiscal year.
Keystone Management expands N.C. portfolio
Keystone Management Company, a Concord-based investor with properties in New Hampshire, Maine and North Carolina, has added to its holdings with the $15 million purchase of the High Ridge Village Apartment complex in Sanford, N.C., the Triangle Business Journal of Raleigh/Durham.
Keystone, whose headquarters are on Fisherville Road in Concord, owns and manages 12 apartment complexes in New Hampshire, nine in Maine and, with the Sanford acquisition, 18 in North Carolina.
Bank of NH, NH Housing Offer virtual first-time homebuyers class
Bank of New Hampshire and the NH Housing Finance Authority are collaborating on a comprehensive virtual class tailored to meet the needs of first-time homebuyers.
The class, "Keys to Success: Navigating the First-Time Home Buyer Journey," is designed to provide guidance to those taking their first steps into the real estate market.
The class will be offered from 6 to 7 p.m.  Wednesday, Sept. 6. For more information, click here.
Metro Walls named a top 50 contractor
Manchester-based Metro Walls has been recognized as a 2023 Top 50 Contractor by Walls and Ceilings Magazine. It's the sixth year that the company has earned a spot on the magazine's list.
Friends Program shelter project takes shape
The Friends Program has contracted with New England Custom Remodeling to complete renovation of its Emergency Housing Family Shelter located Concord. With support from SMP Architecture, construction will begin later this month, the organization said.
The Friends Program has been housing families in Concord since 1988, often sheltering 8 families at once. The only permanent shelter for families in Merrimack County, the program houses 125 to 150 individuals each year, and provides ongoing formal and informal supports to families who have moved from the shelter to help them maintain stable housing for their families.
In order to complete the renovation, the Friends Program says it needs to raise an additional $100,000. To learn more, visit friendsprogram.org.