People and Property: Real Estate and Construction News From Around NH
Jewett to build new Jordan's in Maine, Blue Water Mortgage opens fourth New Hampshire office … and more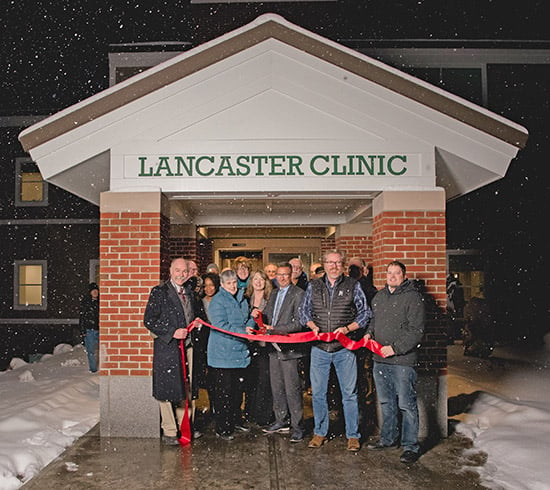 The Southwest Region Planning Commission will host an open house reviewing the feasibility of an intermodal transportation center in the Monadnock Region. Plans are on display at the Keene Public Library at 60 Winter St. and can be reviewed through Tuesday, Feb. 4. An informal discussion and presentation will be held later that day at the library's auditorium. For more information, visit swrpc.org/ITC or contact Todd Horner at 603-357-0557 or thorner@swrpc.org.
Gov. Chris Sununu has nominated Chris Nicolopoulos of Bow, to serve as the state's next insurance commissioner. Nicolopoulos, a former government affairs director for the New Hampshire Association of Realtors, currently as president and CEO of the New Hampshire Association of Insurance Agents. He also has worked as an associate at the law firm of Preti, Flaherty, Beliveau and Pachios. The Executive Council will vote on his nomination at its Feb. 5 meeting.
The 152,000-square-foot AC Hotel by Marriott at 299 Vaughan St. in Portsmouth, which recently opened its doors to guests, was designed and built by Manchester-based Procon in partnership with XSS Hotels of Manchester and Cathartes of Boston. Colwen Hotel Management of Portsmouth is providing management services. XSS Hotels Managing Partner and Procon owner Mark Stebbins called the AC brand "an exciting segment of Marriott International's market, known for its beautiful design and a catered guest experience. We believe that this hotel makes a great addition to the City of Portsmouth."
Jordan's Furniture, the New England-wide furniture and mattress retailer, has selected Jewett Construction of Raymond to manage construction of a new location at the Maine Mall in South Portland, Maine. Once open, the store – the first Jordan's Furniture location in Maine – will be the largest furniture store in the state with over 120,000 square feet of showroom space. The store will be located in the former Filene's/Bon-Ton store at the Maine Mall.
The company recently completed another project in Maine, construction of Ricetta's Brick Oven Ristorante in Saco. Port City Architects served of Portland, Maine, was the architect on the project.
Also at Jewett, the firm has promoted Andrew Slazenik to controller. Slazenik who started working at Jewett in February 2018 previously was accounting manager.
Ezequiel Galvan has joined TFMoran as a structural engineer in the Bedford office. Galvan, who recently graduated from the University of New Hampshire at Durham with a degree in civil engineering, has two years of experience as a structural design intern.
Hampton-based Blue Water Mortgage Corp. has opened a new office in Meredith, its fourth location in New Hampshire and the third location to open in the past year. The company opened offices in Lebanon and Bedford in 2019. Jonathan Ferrante is the operating loan officer in the Meredith office.
Eric Petell has been promoted to mortgage loan originator at Meredith Village Savings Bank. He Previously was assistant vice president, branch and business development manager of MVSB's Laconia office.
Brady Sullivan Properties, Manchester, recently donated bicycles to Spaulding Youth Center in Northfield, one of 12 nonprofits in New Hampshire, Massachusetts and Rhode Island to Spaulding to receive the bikes as part of the firm's second annual project to donate 1,000 bicycles to children and youth across the region.
Roche Realty Group, with offices in Meredith and Laconia, has reported sales volume for the 12 months ending Dec. 31, 2019 totaling $130,378,512 based on 373 transaction sides. The company averaged $2.5 million in sales volume per week in 2019, said owner Frank Roche. "The sales volume represented a 7.2% increase over the previous year and was the third-highest sales achievement in the firm's 28-year history," he said.