People and Property: NH Real Estate and Construction News Rundown
Jewett chosen by Conn. dealership, Dover project named Plan of the Year … and more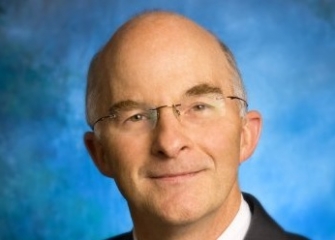 New Hampshire Housing is seeking applications for projects that will create supportive recovery housing for low-and-moderate income persons with substance use disorders. Eligible uses for this financing include acquisition/rehabilitation, new construction, or conversion of existing housing into supportive housing.
Applicants must demonstrate the ability and intent to provide supportive services to residents recovering from substance use disorders. Each application must increase the supply of supportive recovery housing in the state by rehabilitating existing housing to be used as supportive recovery housing or by constructing new housing.
More information, including the financing application and the request for proposals, can be found at nhhfa.org.
Raymond-based Jewett Construction Company has been selected to design build a new 22,250-square-foot dealership for Reynolds' Subaru based in Lyme, Conn. Construction of the new ground-up waterfront facility also includes major site improvements, demolition of two existing buildings, an elevator system, acoustic ceilings and tile flooring to match manufacturer image upgrades.
Construction is underway on a new 12,000-square-foot NH Liquor & Wine Outlet in Pembroke that is scheduled to open in September. The store in the Pembroke Crossing Plaza will be the first state liquor store in Pembroke. The new store is projected to generate $3.5 million in annual sales.
Matt Manning, director of Littleton-based Affordable Housing, Education & Development's Homeownership Center, has been chosen as one of 50 participants in the NeighborWorks Achieving Excellence Program, conducted at the John F. Kennedy School of Government at Harvard University.
The 18-month program is designed to equip executives with the skills to advance their organizations' performance.
The city of Dover's Downtown Pedestrian and Vehicular Access and Streetscape Plan has been named the 2016 Plan of the Year by the NH Planners Association.
The award recognizes professional plans for their advancement to the science and art of planning and commitment to community involvement through planning initiatives.
Designed by Harriman and The Cecil Group, a newly merged architecture, engineering urban design, planning, and landscape architecture firm with offices in Portsmouth, NH, Portland and Auburn, Maine, and Boston, the study focused on rebalancing the downtown circulation and streetscape network so that they may support a mixed-use environment that is more convenient, pleasant and economically vibrant.
B2W Software, Portsmouth, a provider of heavy civil construction management software, has been named to the Constructech 50 listing of the 50 most influential construction technology providers for the eighth consecutive year. The award was announced in the July/August issue of Constructech magazine.