People and Property: NH Real Estate and Construction News Rundown
$20m Eastern loan aids Seacoast project, Caprood named Young Engineer of the Year … and more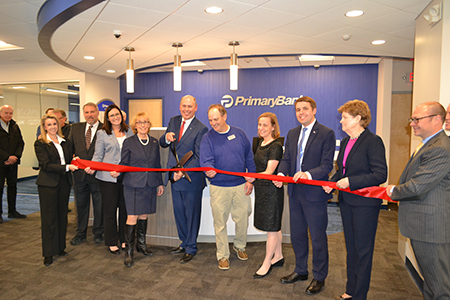 Joshua Matthews has recognized by AIOREP, the American Institute of Real Estate Professionals, as among the 10 Best Real Estate Agents for Client Satisfaction for two consecutive years. AIOREP is a third-party rating organization that publishes an annual list of the Top 10 real estate agents in each state.
Eastern Bank is leading a $20 million construction loan for Portsmouth developer Stephen Kelm to build a 71,000-square-foot mixed-use condominium property on Maplewood Avenue in the city's North End.
Expected to open in 2020, the property will include more than 16,000 square feet of ground level retail/office space with 22 luxury residential condominiums above. Kelm, who was a customer of Centrix Bank & Trust since 1999 and stayed with Massachusetts-based Eastern after it acquired Centrix in 2014, focuses on residential and commercial real estate projects on the Seacoast.
Senior Vice President Stephen Witt led Eastern's Portsmouth-based commercial real estate team on the financing.
Tinkham Realty Inc. has announced completion of the sale of he 9,661-square-foot retail/office plaza at 115 Indian Rock Rd. in Windham, NH to 115 Indian Rock Road LLC of Salem.
Jerry Hersch of Tinkham's commercial division represented the seller, The Marion L. Dinsmore Revocable Trust, of Windham. Sales price according to the Rockingham Registry of Deeds was $1.29 million.
Jason Cape has joined Peabody & Smith Realty as a sales associate in the firm's Littleton office. For over a decade, Cape and his wife have owned and operated the Barron Brook Inn in Whitefield.
Arlie Vandenbroek and Cindy Soarks, the Synergy Real Estate Team at Coldwell Banker LinWood Real Estate in Littleton, have been named to the International Sterling Society by Coldwell Banker for their production during 2018. The designation signifies that they are in the top 40 percent of Coldwell Banker teams worldwide.
JSA Inc., Portsmouth, provided architectural and interior design services for Bridges by Epoch in Sudbury, Epoch Senior Living and National Development's newest senior living campus in Sudbury, Mass. The 43,088-square-foot facility consists of three 18-unit households in Sudbury, MA.
Best Western Hotels & Resorts has announced the opening of the Best Western Hampshire Inn, owned by Seabrook Spur Rd Hotel LLC at 20 Spur Rd. in Seabrook. General manager of the newly renovated 46-room hotel is Tanya Piche.
The Hannaford Charitable Foundation has donated $50,000 toward the construction of the new Vaughan Food Pantry in North Conway as part of Vaughan Community Services' capital campaign, "Vaughan to the Future." The campaign has now topped $700,000, more than halfway to the goal of $1.3 million.
The Greater Manchester/Nashua Board of Realtors us seeking applications for its annual scholarship program for area high school students entering college or a trade school. For more information, visit gmnbr.org. The organization also said it is looking to partner with nonprofit organization in the greater Manchester/Nashua area that are interested in collaborating to mutually promote their organizations. For more information, contact the community service committee by calling 603-668-1054 or emailing julia@gmnbr.org.
Heidi Caprood of Sanborn Head has been named the 2019 Young Engineer of the Year by New Hampshire's Joint Engineering Societies. The American Council of Engineering Companies of New Hampshire nominated her based on her engineering accomplishments and her contributions to the local and world community.
Cornerstone PDC, Manchester, recently completed design-build renovations for EVR Advertising's new corporate offices at 155 Dow St. in Manchester. The 11,000-square-foot space was previously home to the Labatt Beer Academy and had been vacant for several years. Stibler Associates of Bedford provided interior design services.