People and Property: NH Real Estate and Construction News Rundown
Brady Sullivan leases space in Manchester and Bedford, new CEO at GZA … and more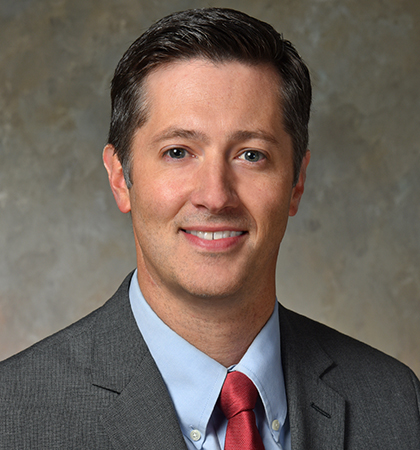 Portsmouth-based B2W Software, a developer of heavy construction management software, has unveiled a B2W Production Targets, which the company says allows heavy construction contractors to assess job progress more accurately.
Using the product, the company says, would allow a contractor planning a five-day highway paving job requiring 5,000 tons of asphalt to set differing daily targets to account for limited productivity based on slower shoulder or on/off ramp work over the first two days, and much higher production at the end of the week for mainline paving. The variable targets would allow a more accurate assessment of job status versus plan each day, according to the firm.
Construction management firm Fulcrum Associates of Amherst recently completed construction of Day's Jewelers in Nashua. The 5,900-square-foot store is the first freestanding location of Day's Jewelers' eight stores throughout New Hampshire and Maine.
The store at 567 Amherst St. was built from the ground up, including the exterior shell and interior fit-out.
Meredith-based Central New Hampshire Construction Company has launched a new website to showcase its projects in and around central New Hampshire. The firm also said it has expanded its operations and services to include housing construction, remodeling, deck construction, dock design and construction, site work and excavation, and roof replacement and repairs.
Brady Sullivan Properties has announced recent leases totaling 56,029 square feet at sites in Manchester.
Wells Fargo expanded its downtown Manchester presence in the lobby of City Hall Plaza and Alumni Ventures Group secured 4,414 square feet on the eighth floor of the building. In addition, Bar Harbor Bank & Trust, the GoffWilson law firm and The Hop Knot, is a new restaurant set to open in the spring 2019, all have taken space at Brady Sullivan Plaza. Also, the U.S. Department of Veterans Affairs has leased 29,430 square feet at Brady Sullivan Tower at 1750 Elm St.
Meanwhile, in Bedford, Callogix has expanded into a supplemental 11,367 square feet at 2 Commerce Drive.
Brady Sullivan Properties is actively filling the available
Charles Panasis, Ben Kelley and James Tobin of Brady Sullivan's commercial team handled the transactions.
Structures Unlimited Inc., Bow, recently named Tofee Shamatta as its 2018 Salesman of the Year. Shamatta joined Structures Unlimited and its strategic partner, Kalwall Corporation, in 2016 as sales representative for most of eastern Massachusetts, including Boston, the South Shore, as Cape Cod and the islands of Nantucket and Martha's Vineyard.
In addition, Steve Del Guercio was named 2018 Salesman of the Year by Kalwall, the ninth time he has been honored as the firm's top sales producer. Del Guercio, Kalwall Sales Representative for New Jersey, has been with the company since 1999.
GZA GeoEnvironmental Inc. has named Patrick F. Sheehan as CEO, succeeding William E. Hadge, who has served in the role since 2013. GZA also announced that John C. Murphy, has been promoted to the new position of chief operating officer.
Sheehan, a professional engineer, has been with GZA for 28 years. Murphy has worked for the firm for over 30 years.
North Branch Construction of Concord has named Amanda Savage as its business development manager. She most recently was Construction Sector Partnership advisor at the Business and Industry Association of New Hampshire, where she coordinated efforts to brand IBuildNH.org, an initiative developed to bring awareness to the construction industry.
Concord-based Sanborn Head has named seven new shareholders of the firm: Russell Abell, who leads Sanborn Head's Industrial practice area; Sarah Dolcino, director of administrative services; Mary Beth Dopfer, vice president of finance; Scott Nerney, a member of the Industrial Group; Tim Reed, who works in the Solid Waste Practice; Jennifer Sanborn, who works in the Industrial Practice; and Stephen Zemba, also a member of the Industrial Practice.
Northeast Credit Union has announced the promotion of Chris Saucier to assistant vice president of mortgages. Saucier has more than ten years of mortgage and banking experience and most recently was the firm's manager of the East Region, overseeing six branch locations in Maine and southern New Hampshire.