People and Property: NH Real Estate and Construction News Rundown
Single-home sales jump reported on Seacoast … and more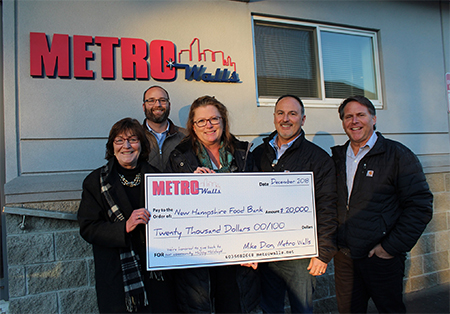 Attorney Robin S. Malloy, who most recently served as senior counsel at Staples Inc., has joined Hinckley Allen's Real Estate Group. 'Robin has a wealth of experience in a wide range of real estate matters, and regularly advises clients on the opportunities and challenges in complex real estate transactions,' said David J. Rubin, managing partner at Hinckley Allen.
Median sales prices moderated and the highest sales volume in five years was recorded on the Seacoast, according to the Seacoast Board of Realtors.
The Realtors, who sample activity in 13 Seacoast communities, reported that there were 93 single-family sales, although inventory is at its lowest point in at least four years. Median price of a single-family home fell to $417,000 in November, off 9.7 percent from last year and tied for the yearly low with March.
There were 43 sales of condo units, down 29 percent from November 2017 and the slowest month since February. Median price was $315,000, lowest since March.
Nina Ann Timney, a CPA with Concord-based accounting firm Nathan Wechsler & Company, has been appointed treasurer of the Associated Builders and Contractors New Hampshire & Vermont Chapter Young Professionals Group. She also has been named vice chair of the Concord Young Professionals Network.
Cassi Beroney has been promoted to accounting assistant at TFMoran's headquarters in Bedford. Beroney, who has been with the company for five years, previously served as administrative assistant/receptionist.
Licensed Realtors Carol Mattice and her daughter Mikaela Mattice have joined the Coldwell Banker Residential Brokerage Center Harbor team.
Translucent panels manufactured by Manchester-based Kalwall were used in the transformation of a former marble processing plant built in 1908 into a complex at the University of Tennessee that recently earned the university an historic preservation award honor from American School & University magazine.