People and Property: NH Real Estate and Construction News Rundown
Procon begins headquarters expansion, Coldwell Banker Lifestyles opens Concord office … and more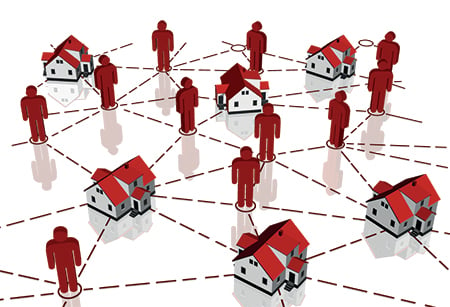 Congresswoman Carol Shea-Porter and Manchester Mayor Joyce Craig have announced that the city will be receiving nearly $2.66 million in federal funding from the U.S. Department of Housing and Urban Development to help with an array of services, including affordable housing, independent living and support for the elderly, youth services, access to health care, support for abused or neglected children, and improved city infrastructure.
The funds are coming through HUD's Community Development Block Grant, Home Investment Partnership and Emergency Solutions Grants programs.
Sarah Hodges, director of the construction business line at for Autodesk, will speak about her customer advocacy work and professional mission of providing better industry solutions for clients on Wednesday, Sept. 12, at the NH High Tech Council's TechWomen Power Breakfast. The breakfast will be held from 7:30 to 9 a.m. at the Manchester Country Club, located at 180 South River Road in Bedford,
The TechWomen Power Breakfast is sponsored by Newforma. Tickets to the Power Breakfast are $10 for Council members, $20 for non-members, and include breakfast. Tickets are available here, or by calling 603-935-8951.
Construction has begun on a two-story, 26,000-square-foot expansion at design-build firm Procon's headquarters. The new building will house the company's construction operations and administrative teams and some other new spaces. The new lobby's reception desk will be a mix of cast-in-place concrete, reclaimed wood and a large steel beam. Also included will be a large cafeteria with an adjoining training room, a full kitchen, offices and conference rooms.
Portsmouth-based architectural firm JSA Inc.has been named Small Business of the Year by the Chamber Collaborative of Greater Portsmouth. JSA was honored for its passion for thoughtful design and planning of inclusive environments while simultaneously working to take the mystery out of accessibility in Portsmouth and throughout New England.
DeStefano & Associates Inc., Portsmouth, recently completed design and construction of a 3,930-square-foot fit-up for 900 Degrees Neapolitan Pizzeria at Portsmouth Green. It is the second 900 Degrees location constructed by DAI.
JoAnn Fryer is among the five Fuss & O'Neill employees recently added as owners of the engineering firm. Fryer, who has worked for the company for more than 25 years, also has been named office manager of the firm's Manchester office. She most recently was quality control manager.
Berkshire Hathaway HomeServices Verani Realty has named Kevin Tengan of Concord as its director of marketing. He has more than 25 years of experience in digital media and technology development and is a certified residential specialist. In addition, Verani announced that Chadd Dempsey Real Estate Experts has joined the firm's brokerage network. The firm focuses on the Bedford, Bow, Londonderry, Manchester, Hooksett, Goffstown, Merrimack and Auburn markets. The team includes Chadd Dempsey, Caren Dempsey, Mark Hammond, and Anne Anctil.
The sale of the 30,000-square-foot building at 1211 Elm St., Manchester, by 1211 Elm Street LLC to Any Property Rehab LLC San Diego, Calif., has been announced by Mike Reed of Stebbins Commercial Properties Inc. Sale price was $1.24 million. Reed represented the seller and Ron Fredette of KW Commercial-NH represented the buyer.
Coldwell Banker Lifestyles has expanded its New Hampshire presence by opening an office in Concord, giving the company more than 75 agents working in the Capital, Lake Sunapee and Upper Valley regions. Its newest office is located at 84 N. Main St.