People and Property: NH Real Estate and Construction News Rundown
New hires at Harvey, Eckman … and more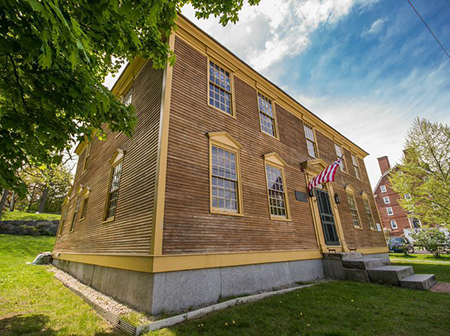 MPH Holdings LLC has acquired a 0.78-acre retail pad site at 99A Calef Highway in Epping $470,000 with the goal of developing a ClearChoiceMD urgent care facility on the property. Christian Stallkamp, senior broker at CBRE|Portsmouth represented the seller and Chris Norwood, president, NAI Norwood Group, represented the Buyer in this transaction.
Eckman Construction of Bedford has hired Jarod Cain as marketing manager. Originally from New Hampshire, he has recently relocated back to the state from Massachusetts with his wife Danielle and their 10-month-old daughter, Vera. In addition, Jonathan Krygeris has rejoined Eckman's project management staff after working at a Massachusetts construction management firm during the past two years.
Maureen Cook has joined Harvey Construction, Bedford, as a project accountant, bringing over 25 years of experience in a broad range of financial, administrative and entrepreneurial roles. Tim Lotterhand, who has joined the Harvey team as an estimator, has experience as an engineer on a number of municipal and aviation-related projects. Jack O'Brien has joined the Harvey team as a project engineer, responsible for assisting the field superintendent in daily construction activities at a work site. And Steve Yurcak has joined Harvey as a superintendent. He has over 30 years of commercial and residential construction experience.
Brenda Litchfield of Concord Commercial Real Estate recently represented Ted Lothstein and Richard Guerriero in their purchase of 5 Green St., Concord. The office will be the Concord location for the law firm Lothstein Guerriero PLLC, which specializes in criminal defense. The seller, Jim Moir was represented by Wendy Keeler, Fairway Real Estate. Financing was handled by Sean Skabo, Merrimack County Savings Bank and Jen Boulanger of the Capital Regional Development Council. According to public records, the property sold for $295,250.