People and Property: NH Real Estate and Construction News Rundown
New acquisition by Bedford investment firm, DoubleTree by Hilton opens in Nashua … and more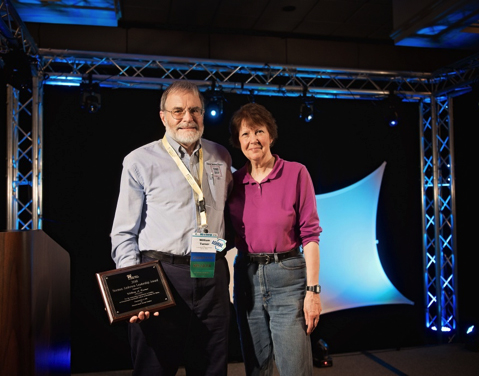 Kevin Corriveau, owner and operator of Kevin Corriveau Painting Inc. of Nashua, has been sentenced in U.S. District Court in Concord to six months imprisonment, two years of supervised release post-imprisonment and a $25,000 criminal fine for one count of obstruction of justice.
Corriveau pleaded guilty on Dec. 15, 2017, to obstructing two U.S. Department of Labor Wage and Hour Division investigations and a subsequent civil lawsuit filed for alleged violations of the Fair Labor Standards Act.
In his plea, Corriveau admitted that he caused an employee of his company to provide false information to investigators in 2009 and 2011 and knowingly created and provided fraudulent information in 2013 in connection with the civil suit.
In a related case, Sharon Mercuri, Corriveau Painting's company treasurer and office manager, pleaded guilty and was fined $10,000 for two counts of criminally violating the Fair Labor Standards Act, including willfully failing to pay proper overtime and knowingly making a materially false statement in connection with the WHD's investigation, the department said.
Cohen Real Estate Advisors, a wholly owned affiliate of Cohen Investment Advisors of Bedford, has acquired Colonial Arms Apartments in Framingham, Mass., for $5.4 million. The property includes two brick buildings containing 36 apartments, including studios, one-bedroom, and two-bedroom units. The acquisition was funded by a combination of equity capital and debt, financed through Freddie Mac.
Daniel Cohen, principal of Cohen Real Estate Advisors, formed the company last year to help accredited investors participate in real estate investment opportunities in which that they may not otherwise be able.
The firm said it plans to launch a new partnership later this year.
The city of Berlin will mark completion of the Route 16 capital improvement project with a ribbon-cutting ceremony on Friday, May 11 – nearly 15 years after it was first envisioned. The two-year, $7 million project, financed in part by payments-in-lieu-of-taxes from Burgess BioPower, focused on a 2.8-mile-stretch of road and included installing a new stormwater collection system, total reconstruction of the road and streetscaping.
Westfield, Mass.-based Tighe & Bond has announced that Robert Belitz will succeed David Pinsky as president and CEO when Pinsky retires from that position at the end of 2018. Belitz is the firm's current chief financial officer.
Besides Westfield, the engineering firm has seven offices, in Portsmouth, NH, Westwood and Pocasset in Massachusetts, Rhinebeck, N.Y., and Providence, R.I., and Middletown and Shelton in Connecticut.
HarborOne Mortgage has opened its 34th New England branch in Hampton, NH. The office is headed by Linda Saunders
Chelsea Jones of Wilton has been promoted to marketing and advisor support coordinator for Berkshire Hathaway HomeServices Verani Realty's Commercial Division. Previously,
William Francoeur, a 40-year veteran of Nashua-based Maple-Leaf Construction, has joined Structure Tone's Salem office as a senior project manager.
Hanover-based Ledyard National Bank has been selected to participate in the Federal Home Loan Bank of Boston's Equity Builder Program, which assists local homebuyers with down-payment and closing costs as well as homebuyer counseling and rehabilitation assistance. The $3.1 million program provides grants to financial institutions to assist households at or below 80 percent of the area median income. Borrowers are eligible to receive up to $11,000 in assistance on a first come first serve basis. Buyers must also complete a homebuyer counseling program.
John Hoyt, executive director of Concord Housing + Redevelopment, has been appointed to the finance committee of the Public Housing Authorities Directors Association.
Vincent Olivo has been hired as a mortgage originator by NBT Bank. He is based at NBT's Portsmouth office.
Prolman Realty Inc., Nashua, has announced the lease of 3,000 square feet of warehouse space at 251 W. Hollis St., Nashua, to Hudson K9 Training Center LLC. Lisa Ferrari and Mark Prolman represented the lessor, which will use the space for dog obedience training.
The former Crowne Plaza Hotel has officially reopened as the refurbished DoubleTree by Hilton Nashua. The eight-story, 230-room hotel and event center features over 10,000 square feet of meeting space.