People and Property: NH Real Estate and Construction News Rundown
Horizons Engineering acquires Vermont firm … and more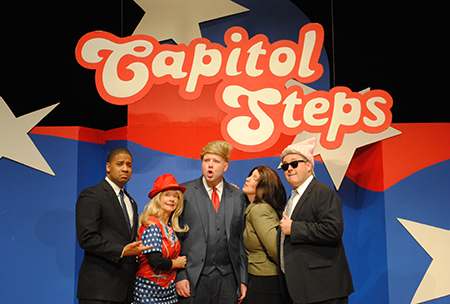 NH Housing is sponsoring its 16th annual Homebuyer Fair from 9 a.m. to 2 p.m. Saturday, March 17 at the Manchester Downtown Hotel (formerly the Radisson). Attendees can attend free educational seminars and talk with lenders, real estate agents, title companies, nonprofit organizations, and agencies. More than 25 exhibitors will be at the event. Another Homebuyer Fair will be held March 24 in Littleton. For more information, visit GoNewHampshireHousing.com or call 1-800-649-0470.
The 50-year-old independent Colonial Pharmacy has moved to a new location at 82 Newport Rd. in New London. The newly constructed 14,000-square-foot building was built by Milestone Engineering and Construction and designed by Frank Anzalone Associates of New London. Subcontractors were Horizons Engineering, Omega Structural Engineering, Reno Engineering, Wendy Anderson Landscape Design and Design Day Mechanical Inc. Financing was provided by
Live Oak Bank in Wilmington, N.C.
Horizons Engineering Inc., Littleton, has added a fourth office with the acquisition of Harrington Engineering Inc., of North Pomfret, Vt. Bob Harrington, principal of Harrington Engineering, will continue with Horizons as an associate principal engineer. The firm also has offices in Newport, Vt., and Littleton and New London in New Hampshire.
NBT Bank is now offering its Home in the City Program, in partnership with HOMEteam, in Keene and Nashua. According to NBT Bank Senior Vice President and Residential Mortgage Manager Joseph Culver, the mortgage loan program is "designed specifically to encourage homeownership in cities served by NBT Bank and is an example of our commitment to support our local communities." In addition to homeowner education, the program provides 95 percent financing for the purchase of a one- or two-family, owner-occupied residence for borrowers with a household income up to 120 percent of the HUD area median and an interest rate reduction of 0.25 percent for eligible first-time homebuyers who complete homebuyer education classes.
Andy Smith, broker/owner of Peabody & Smith Realty, has been given the Leading Real Estate Companies of the World President's Service Award in recognition of his years of service to the real estate network.