People and Property: NH Real Estate and Construction News Rundown
Norwood inks Dover industrial space sale, Spaulding Turnpike widening meeting planned … and more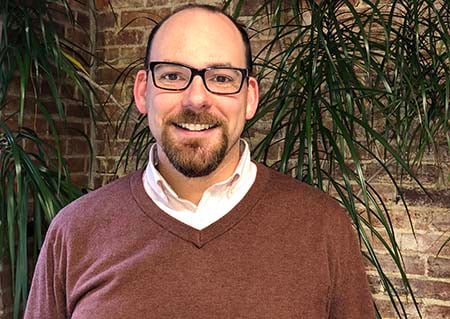 Kevin Grigg has been named the new president and CEO of engineering firm CLD|Fuss & O'Neill. Grigg, currently the firm's chief operation officer, will succeed Peter Grose on July 1. Grose, who has served as CEO for the last eight years, will be retiring after 39 years with the firm. The Manchester, Conn.-based firm has two offices in New Hampshire, one in Manchester and the other in New London.
Jacob Sparkowich of Manchester-based Hoyle, Tanner & Associates recently earned his New Hampshire professional engineering license. Sparkowich, a five-year employee of HTA, has developed roadway geometrics and site grading, hydrologic and hydraulic calculations, stormwater BMP design, and utility mapping on state and municipal projects.
The NH Department of Transportation will be offering an update on the upcoming widening of a 3.5-mile section of the Spaulding Turnpike from Newington to the Dover Toll Plaza. The informational meeting will be held at 6:30 p.m., Tuesday, Jan. 30, at Dover City Auditorium, 288 Central Ave in Dover.
The meeting will include an overview of the NHDOT's continued engineering evaluation and solicitation of public input to comply with the requirements of section 106 of the National Historic Preservation Act of 1966 for the General Sullivan Bridge. The department will also provide an overview of two supplemental projects planned in the area, one involving a new turnpike maintenance facility in Newington and a second project involving the installation of open road tolling at the Dover tolls.
Concord-based CATCH Neighborhood Housing has received a grant of $11,600 from the Lincoln Financial Foundation in support of its collaborative housing education program, HOMEteam, a partnership between CATCH, NeighborWorks Southern New Hampshire and Lakes Region Community Developers, formerly Laconia Area Community Land Trust.
Berkshire Hathaway HomeServices Verani Realty's Windham office recently donated $500 to B&H Oil Company to support its fund for veterans in need of fuel assistance. The office made the donation after winning a grand prize of $500 for the cause of their choice from VeraniCARES, Verani's social development arm.
R&R Bernstein Holding LLC has acquired a 17,310-square-foot of industrial space at 29 Industrial Park Drive in Dover and is relocating its business, Northeast Cutting Die, from 865 Islington St., to the Dover site. Eric Beauregard of Bangor Savings Bank and Dennis McCann of Strafford Economic Development Corp. handled the financing for the Buyer
Andy Fleisher of NAI Norwood Group, represented R&R Bernstein, and Thomas Toye and Paula Igoe of Arthur Thomas Properties represented the seller.
Manchester-based architectural firm Lavallee Brensinger has announced it will be moving its Charlestown, Mass., office to 99 Bedford St. in Boston.
Engineering technician Andrew Gray has joined the Portsmouth staff of TFMoran Inc. Gray has over 10 years of experience in civil project management, permitting, construction inspection and oversight and geotechnical investigations. He previously was the stormwater pollution prevention plan lead inspector for the $14 million Portage Cove Harbor Expansion in Haines Borough, Alaska.
Attorney John L. Arnold has been promoted to partner at Hinckley Allen. Arnold, who works in the firm's Manchester office, focuses his practice on commercial real estate, including acquisitions/dispositions, leasing, land use work and he represents clients in a variety of real estate related litigation.