People and Property: NH Real Estate and Construction News Rundown
Concord Housing buys another residential property … and more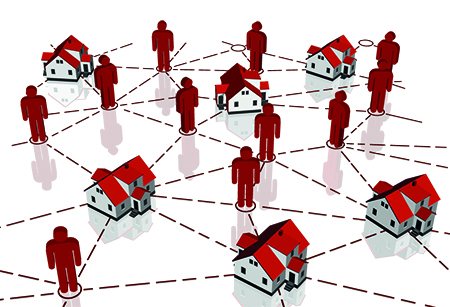 Peterborough-based vision technology company Hyndsight Vision Systems was recently named one of Construction Equipment Magazine's Top 100 Products for 2017. Hyndsight's Journey is a portable vision system used on heavy construction equipment for better visibility. The system features a custom-designed camera and monitor with a sunlight-readable screen, antenna set and two mounts in a solid case.
The Residence Inn by Marriott Hanover-Lebanon has formally opened as an extended stay hotel following a $6 million renovation project. Over the past year, the hotel, located at 32 Centerra Parkway in Lebanon, underwent a full modernization, including redesigning all 114 guest rooms, constructing a new gatehouse and lobby and transforming its swimming pool into a 1,200-square-foot, state-of-the-art fitness center. Norwich Partners, which also owns the nearby Element Hanover-Lebanon hotel and the Courtyard by Marriott Hanover-Lebanon, said it plans to rebuild the parking lot and sidewalk at the Residence Inn by Marriott Hanover-Lebanon and construct an outdoor patio and fireplace. Those renovations are scheduled to take place in spring 2018.
Shortly after its recent purchase of 4 Wall St. in Concord, Concord Housing + Redevelopment has purchased the property at 10-12 State St., a three-unit building that was built in 1880. The units are townhouse style, and are each around 1,500 square feet. Concord Housing said it will be renovating the building with a new roof, new windows, and a fresh coat of paint. The deal was brokered by Wendy Keeler of Fairway Real Estate, Pembroke.
Time share and vacation ownership marketing company Vacation Innovations has subleased a 4,648-square-foot suite at 300 Constitution Ave. in Portsmouth. Kent White of CBRE|Portsmouth represented the sublandlord in the transaction and Deane Navaroli of Harrington and Reeves represented the subtenant.