People and Property: NH Real Estate and Construction News Rundown
Park Theatre nears groundbreaking … and more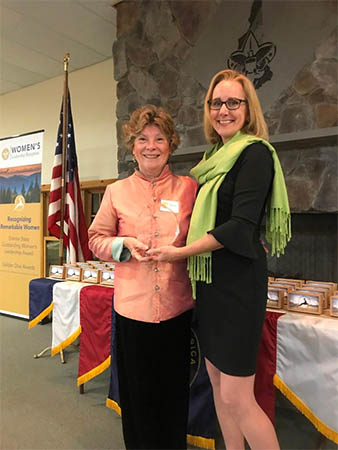 Nicole Allen has joined Berkshire Hathaway HomeServices Verani Realty as director of marketing. Prior to joining Verani, Allen worked for WinnResidential as a regional marketing manager, where her portfolio consisted of over 10,000 affordable and market rate units located in MA, RI and upstate New York.
As construction nears, The Park Theatre in Jaffrey is purring the finishing touches on its pending groundbreaking for the new 485-seat performing arts facility.
Since June, and the fulfillment of municipal codes, the project raised over $800,000 for construction and recently received an anonymous $25,000 challenge match to raise the final funds required to start construction. Hutter Construction Corp. of New Ipswich is overseeing construction.
The major portion of the construction costs is provided by a USDA Rural Development $2 million low-interest, long-term loan financed through the Savings Bank of Walpole.
"Pending final materials and contractor costs, we are down to our last $50,000 to finally get the work underway," said Steve Jackson, CEO and managing director of the theatre.
Following a yearlong building renovation and the completion of the $2.6 million Big Ideas for Building Independence Capital Campaign, NH officially cut the ribbon on its headquarters building in Manchester and renamed it the Easterseals NH John A. Samenfeld Center.
Renovation included the entire 57,500-square-foot facility at 555 Auburn St.
The campaign was initiated by a $500,000 challenge gift from Mark and Sally Stebbins and Procon Inc. in honor of Samenfeld, the company's president, Easterseals supporter and former board member.
Justin Small has joined Meredith Village Savings Bank as a mortgage loan originator in the greater Portsmouth community.
ReVision Energy, a regional solar company, has converted to 100 percent ESOP ownership. The company's three co-founders said they chose the ESOP option after a rigorous three-year exploration of various strategies to ensure ReVision Energy's long-term economic and environmental sustainability.
Bob Marchewka of One Commercial Real Estate recently represented Raka Creative to find a new location for its business in downtown Portsmouth. Previously located on Brewery Lane, Raka will now occupy the entire top floor of the office building at 501 Islington St., expanding into approximately 8,700 square feet of space. Margaret O'Brien Realty represented the owner of the building, Todd Baker, in the deal.