People and Property: NH Real Estate and Construction News Rundown
M2 Mechanical acquires New England Mechanical Associates … and more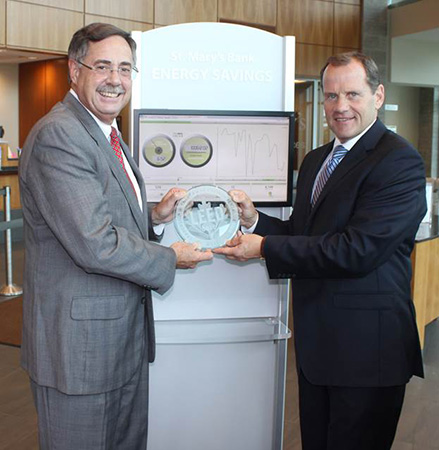 A loan program for manufactured homes in resident-owned communities, ROCs, has been launched by the NH Housing Finance Authority.
The Home Preferred Manufactured Housing ROC loan, created in partnership with Fannie Mae and the NH Community Loan Fund, will provide homebuyers and current homeowners in qualified New Hampshire ROCs with affordable financing options, including a low fixed rate, low down payment, and low mortgage insurance options.
Froling Energy of Peterborough recently completed installation of a biomass boiler system at the Merrimack County Department of Corrections facility in Boscawen, in partnership with Johnson Controls Inc.
The biomass boiler system includes a high-efficiency boiler that burns screened semi-dry wood chips, a new biomass fuel that has just 25 percent moisture content, and is the first site in the U.S. to employ a new rake-style chip management and storage system, Froling said.
Froling provided engineering, procurement and construction services to Johnson Controls, including general, civil and building construction services for the boiler house, the connecting hallways and the entire biomass system with heat distribution pipes to the two jail facilities.
Mark Whelan, vice president of NorthMarq Capital's Boston regional office, recently arranged the $4.06 million refinancing for a 36-unit multifamily property located in Hudson, NH. The transaction was structured with a 10-year term on a 25-year amortization schedule, Whelan said.
Suzi Pegg, newly named director of economic development for the city of Concord, has been elected to a two-year term on the board of directors of the International Economic Development Council.
Pegg previously was vice present of global business development and marketing for the Pittsburgh Regional Alliance, an economic development nonprofit, and before that served as executive director of the British American Business Council for the Pittsburgh region.
M2 Mechanical of Exeter has acquired Londonderry-based New England Mechanical Associates, ROI Corp. has announced.
New England Mechanical, owned by Alan Rubin, will join
M2, is a multi-divisional provider of HVAC services throughout New England to retail and commercial accounts. M2 is jointly owned by Judi and Steve Sewall. Joe Rubin, general manager of New England Mechanical, will remain with the company. Gary Rayberg, president of ROI, which is based in Rockland, Mass., handled the transaction. Terms of this recent sale were not disclosed.
Sanel Auto Parts recently leased 7,057 square feet of warehouse/distribution space at 170 West Rd. in Portsmouth, where it will relocate from a downtown location that has been sold for redevelopment. The former location was a retail store, while their new location is a distribution hub.
Andrew Ward and David Choate of Colliers International's Portsmouth office represented the lessor, Litchfield Portsmouth LLC, and Peter Arvanitis of Century 21 Thompson Real Estate, represented Sanel.
Harvey Construction of Manchester has been named the construction manager for the restoration and renovation of the Peterborough Town Library. The new 17,000-square-foot design will add an additional 7,000 square feet of usable space to the library. Ann Beha Architects of Boston is designing the facility.
Construction is scheduled to start in the summer or fall of 2018.
Summit Realty Partners Inc. has announced that arts and crafts chain Hobby Lobby has leased space in the Tilton Plaza on Laconia Road in Tilton.
Summit Realty Partners represented the landlord, A&D Tilton Properties LLC and CBRE represented the tenant in the Hobby Lobby lease transaction.