People and Property: NH Real Estate and Construction News Rundown
Construction Ethics Award nominations sought, Manchester office building sells for $9.5 million … and more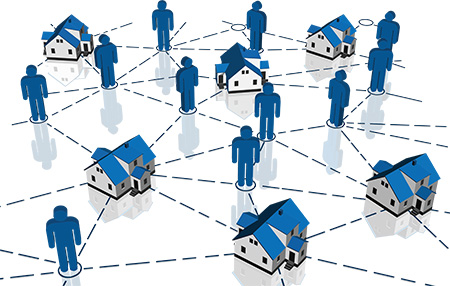 Massachusetts-based Stantec Consulting Services has been awarded a $4.9 million contract for design of a flood basin for a dry dock at Portsmouth Naval Shipyard.
The U.S. Navy said it expects Stantec to complete engineering and architectural work by August 2022.
The U.S. Navy last year announced it was planning nearly $33 million worth of repairs and upgrades to the shipyard.
Nominations are being sought for the 22nd annual NH Construction Industry Ethics Award. The award is presented to "the individual, business or organization that, through its words and deeds, best demonstrates a commitment to upholding the highest ethical standards in construction."
Nominations will be accepted through Dec. 4, the winner to be announced in April.
Guidelines for nominating individuals or companies may be obtained by contacting the award's sponsor, David W. "Woody" Wood, at 503 E. Deering Road, Deering, NH 03244; via phone at 603-529-2355, or e-mail: woody@wordsfromwoody.com.
North Branch Construction of Concord has begun work on the $4 million addition and renovation at Sunapee Cove Assisted Living in Sunapee. North Branch will add a two-story, 14,000-square-foot addition and renovate portions of the existing four-story, 31,000-square-foot building. The addition will provide Sunapee Cove with a new Memory Care unit as well as a new community room, health services area and lounge.
The Architectural Team of Chelsea, Mass., is providing design for the project, which is expected to be complete by fall 2018.
North Branch also announced that it has hired Rebecca White for the newly created position of human resources generalist and Kenneth Rimm as project superintendent.
Stebbins Commercial Properties and Cushman & Wakefield teamed up in the sale of the 65,000-square-foot office building at 2 Wall St. in Manchester for $9.5 million.
Mike Reed of Stebbins represented the buyer, Manchester Mental Health Center, in the transaction. Tom Farrelly, Denis Dancoes and Sue Ann Johnson of Cushman & Wakefield. represented the seller, Brady Sullivan Properties.
According to C&W, the Mental Health Center of Greater Manchester entered into a 10-year lease at the property in 2016 with an option to purchase. The building was 89 percent leased at the time of the sale.
After 32 years of owning and operating the Wayside Inn in Bethlehem, the Hofmann family has sold the 26-bedroom lodge to Sarah Levy. Levy has a background in hospitality, working for Marriott International.
Mary Doherty and Linda Matheson of Peabody & Smith Realty represented the Hofmanns and assisted Levy in the transaction.
The NH Housing Finance Authority will be presented with the
2017 David P. Goodwin Outstanding Neighbor Award at Wednesday night's final event recognizing NeighborWorks Southern New Hampshire's 25th anniversary
The annual award will be presented at a reception at the historic Straw Mansion Apartments in Manchester.
Ten Granite State mortgage professionals who work with homebuyers have been named 2018 NH Housing Homeownership Fellows. Fellows participate in sessions about housing and public policy, housing and economic development, state government issues and NH Housing's homeownership programs.
The 2018 fellows are: Benjamin Carmen, Merrimack Mortgage; Tricia Corson, Regency Mortgage, Bedford; Tracy Jordan, St. Mary's Bank; Tammie Mahoney, Bank of New Hampshire; Christine Greenwood, Savings Bank of Walpole; Terri Crate, Sugar River Bank; Jane Jordan, Mortgage Network; Matthew Mercier, Re/Max Insight; Zac Saunders, Residential Mortgage Services; and Renee Woodard, The Housing Partnership.
Pearla Philips of Fit Body Transformations has leased a 3,700-square-foot space at the Carriage Towne Plaza in Kingston. Bob Marchewka of One Commercial Real Estate represented Kenny and Maxine Kenny of KW Commercial represented the landlord, Sarnia Properties Inc. She will relocate her business from a space in Brentwood.
Virginia Rice has joined DeStefano Architects, Portsmouth, as an intern architect.