People and Property: NH Real Estate and Construction News Rundown
Investors buy two more Bedford office properties … and more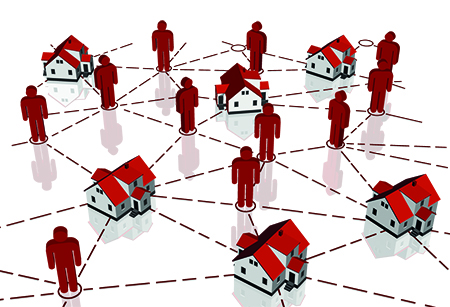 July sales of single-family condominiums in 13 Seacoast communities monitored by the Seacoast Board of Realtors were up 14.2 percent from a year ago, with a median sale price of $303,000, up $47,000, or 18.3 percent.
July single-family sales declined 38.1 percent from June and 20.5 percent from last year, the Realtors said. And, with inventory off a 22 percent from a year ago, the median sale price reached $440,900, second highest for the year.
The sale of two Bedford office spaces – 10 Chestnut Drive, a 13,690-square-foot, two-story office building off Route 101 and 116 S. River Rd. Building B, a 7,500-square-foot property in the Coldstream Office Park – has been announced by NAI Norwood Group. The Chestnut Drive building sold for $790,000 and the Coldstream building sold for $870,000.
Both properties were sold to investors, said Chris Norwood, president of the firm and marked the second and third such deal his firm has been involved in over the last 60 days.
"While the owner-occupant market is strong, the proof is here that investors are still seeking sound real estate as diversification to their other investments," said Norwood.
Bosowski Properties LLC has acquired 9 Simon St. in Nashua, a mixed-use consists of a 2,880-square-foot restaurant, 4,408 square feet of retail space and three two-bedroom apartments for $1.025 million, according to Lisa Ferrari and Mark Prolman, who represented the seller, Andreas Nikitas. The buyer was represented by Bill Luers of Tamposi Nash Real Estate.
John MacGilvary has been promoted to vice president of sales for Berkshire Hathaway HomeServices Verani Realty, and Maggie Kerkhoff and Deb Sutton have been named managers of Verani's Londonderry office.
MacGilvary has over 30 years of sales and marketing experience and most recently managed Verani's Londonderry office. Sutton has been in the real estate industry since 1998, including as co-owner and managing broker for At Home Realty LLC,. Prior to joining Verani, Kerkhoff was managing broker for Coldwell Banker Residential Brokerage in Bedford.